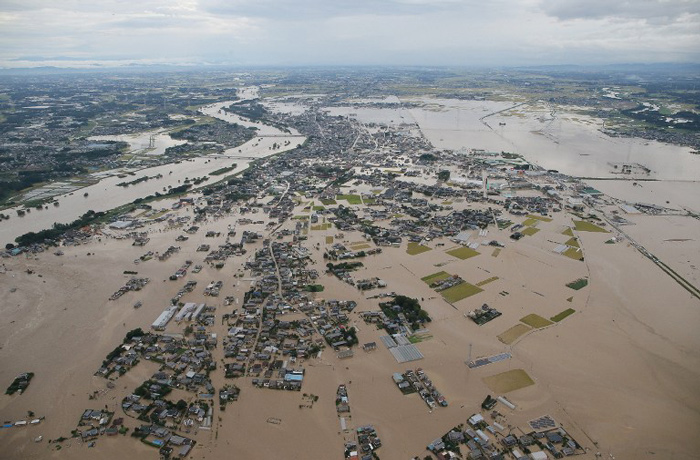 Widespread floods and landslides in north-east Japan have forced more than 90,000 people to abandon their homes. Japanese Self Defense Forces have been deployed to rescue people stranded by torrential rainfall in the wake of the Typhoon Etau.
Tokyo was drenched overnight after rains lashed the city on 10 September, but the hardest-hit area was north of the capital in Ibaraki and Tochigi prefectures.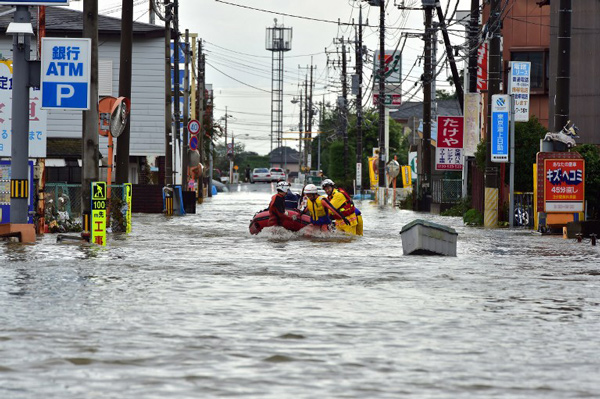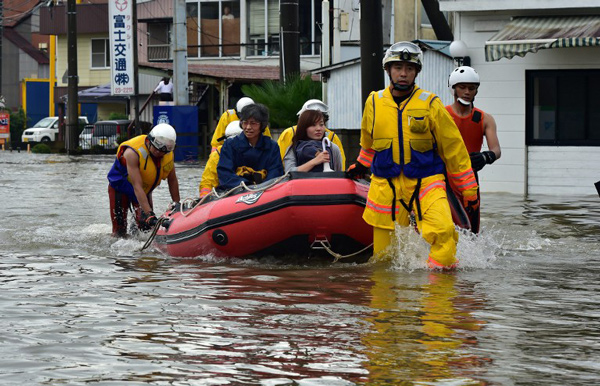 Raging rivers overflowed, knocking some homes off their foundations. Rescue workers used rubber dinghies to bring out residents trapped by floodwaters.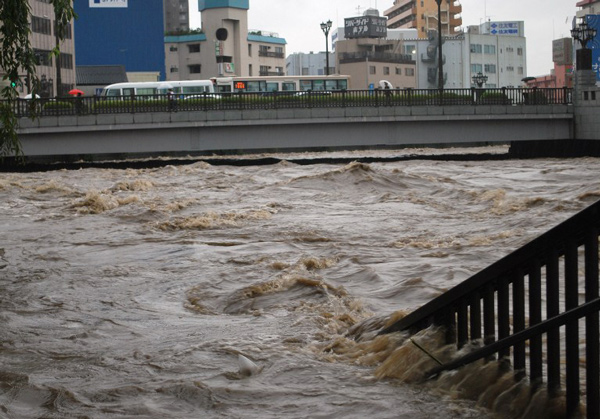 Some residents stuck on the rooftops in Joso Town waved cloths and towels to attract rescuers as the floodwater uprooted houses from their foundations and washed away cars.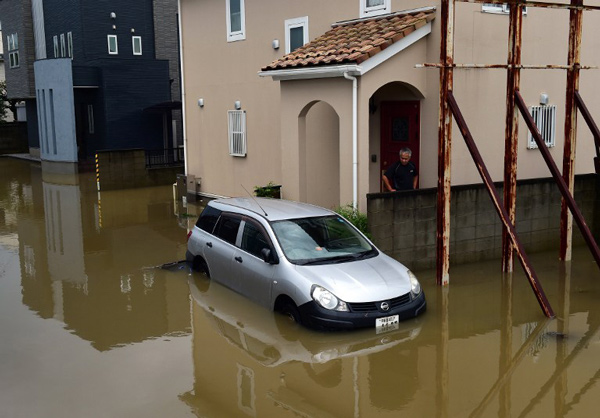 In one of the most dramatic scenes, a rescuer lowered himself from a military helicopter four times over a 20-minute period to rescue a stranded group of people as floodwater coursed around their home.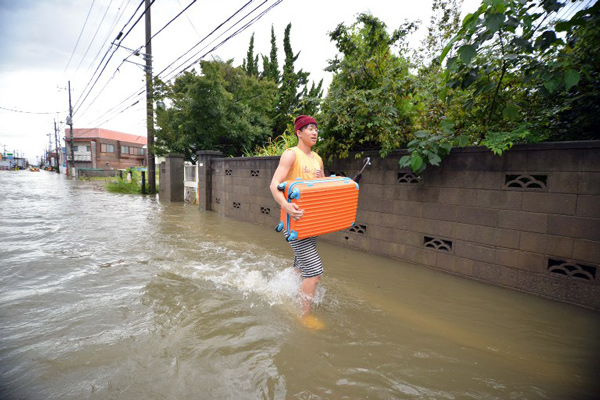 The heavy rains have led to leaks of radioactive water at the damaged Fukushima Daiichi nuclear power plant. The plant's operator of Tokyo Electric Power (Tepco) has reportedly said the rain had swept the site and resulted in the flow of tonnes of contaminated water into the Pacific Ocean.