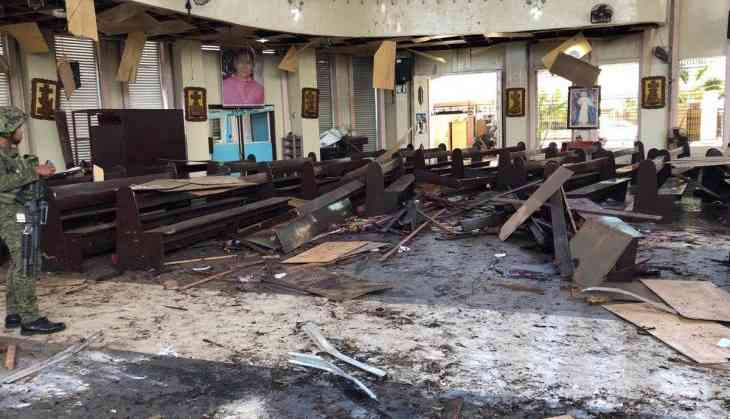 At least 19 people were dead and 48 were left injured after 2 bombs attacks cathedral in the southern Philippines, reported The Guardian. As per reports, the first blast took place inside the Jolo Cathedral around 8 am on Sunday during the mass.
The pictures of the explosion have been shared on social media, which showed debris and bodies lying on a busy street outside the Cathedral of Our Lady of Mount Carmel.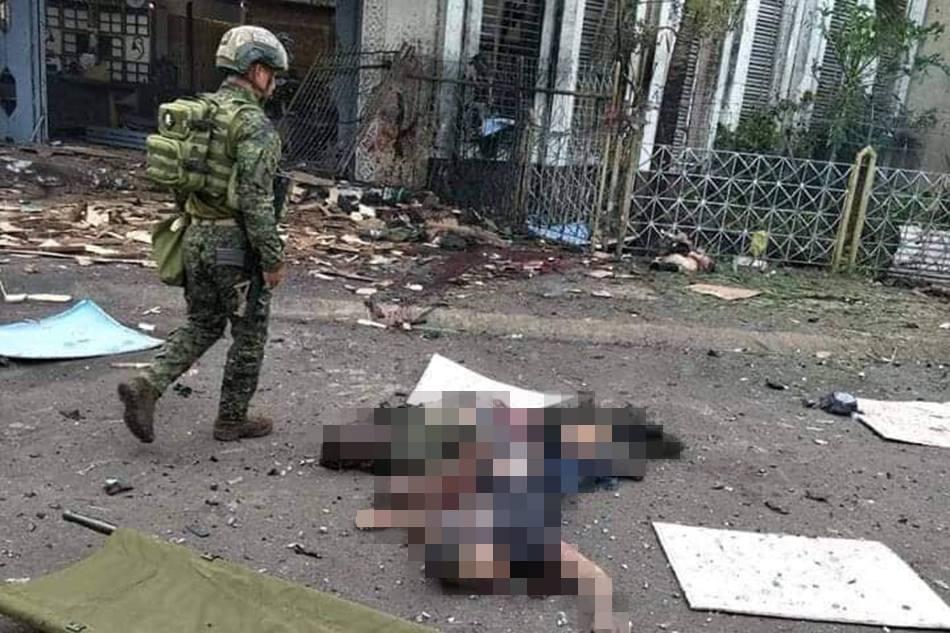 Reportedly, the second blast outside the compound as government forces were responding to the attack. "Then as security forces responded another bomb went off in a parking lot outside the church as security forces responded to the first," National Police Chief Oscar Albayalde said.
Albayalde said at least 19 people died, including five troops and three civilians. Forty-eight people were wounded, reported the Guardian. "We don't know if the death toll will still go up," Albayalde told Manila radio station DZMM.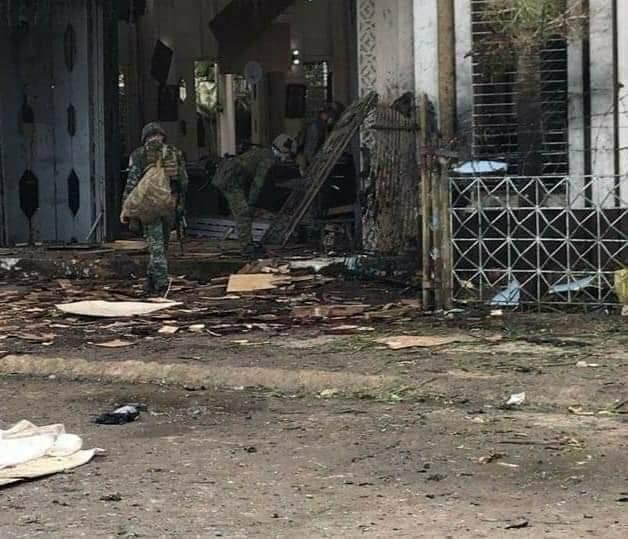 Meanwhile, the police and military reports said the casualties included both troops and civilians.
"I have directed our troops to heighten their alert level, secure all places of worships and public places at once, and initiate proactive security measures to thwart hostile plans," said Defence Secretary Delfin Lorenzana in a statement.
Jolo island where Muslim militants are active has long been troubled by the presence of Abu Sayyaf militants. These militants are blacklisted by US and Philippines as a terrorist organisation because of bombings, kidnappings and beheadings.
No one immediately claimed responsibility, but "the primary suspect is still ASG", said Lieutenant General Arnel Dela Vega, chief of the Western Mindanao Command.
Also read: When hundreds of people were watching the match, a bomb blast rocked the ground; know details here