On 3 September, a blast in the home city of Philippine President Rodrigo Duterte killed at least 14 people, leaving 60 injured. The explosion took place in a packed market outside the Marco Polo hotel - visited frequently by President Duterte - in the southern city of Davao.
According to a report in BBC, a presidential spokesman said investigators had found shrapnel from a mortar-based improvised explosive device (IED) at the scene.
Following the blast, President Duterte has declared a "state of lawlessness". He added that he would allow troops to be deployed in cities and help the police with checkpoints. Regional police chief Manuel Guerlan said a ring of checkpoints had been placed around the city's exit points, BBC reported.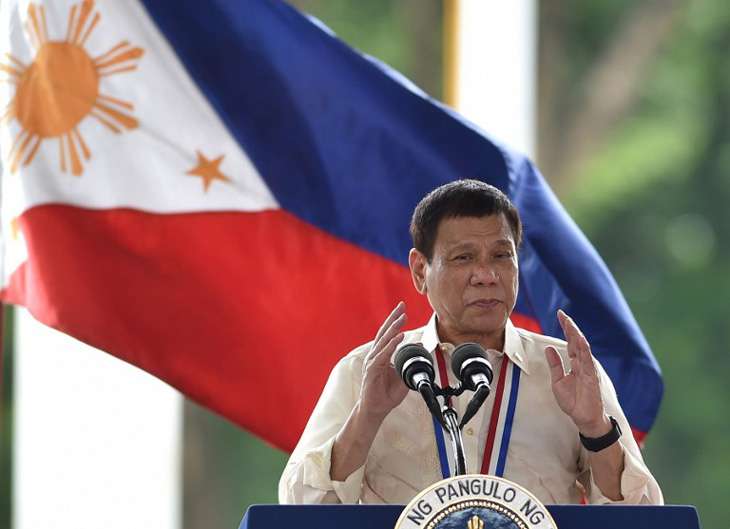 AFP PHOTO / TED ALJIBE
BBC quoted Guerlan as saying, "A thorough investigation is being conducted to determine the cause of the explosion," he said. "We call on all the people to be vigilant at all times."
"These are extraordinary times and I suppose I'm authorised to allow the security forces of this country to do searches," BBC reported.
However, a spokesperson of militant group Abu Sayyaf, Abu Rami, has claimed responsibility for the attack. But the President is considering the possibility that a drug syndicate was behind the blast. The city of Davao, has been under high security alert in recent weeks over a military offensive against Abu Sayyaf.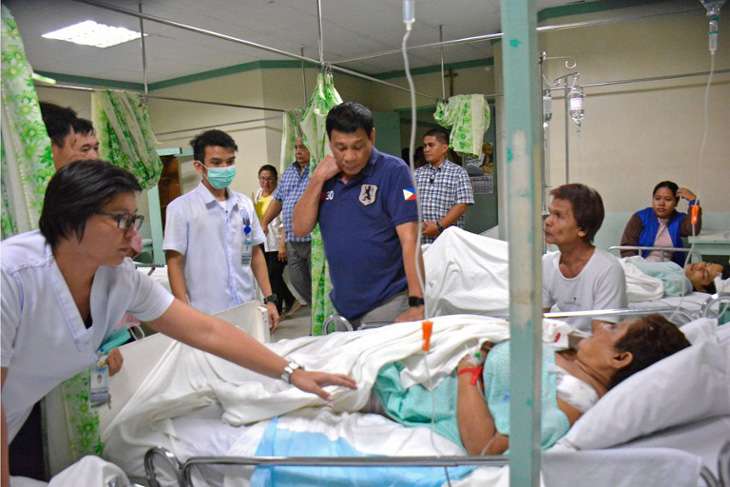 AFP PHOTO / PPD / ROBINSON NINAL
Philippine Defence Secretary Delfin Lorenzana, on 3 September, has said the bombing was suspected to be in retaliation to an intensified military operation against the Abu Sayyaf.
Lorenzana added that the military has been put on high alert "especially in urban centres for possible other terrorist acts by this group".
smh.com.au quoted Lorenzana as saying, "We have predicted this and have warned our troops accordingly but the enemy is also adept at using the democratic space granted by our constitution to move around freely and unimpeded to sow terror."