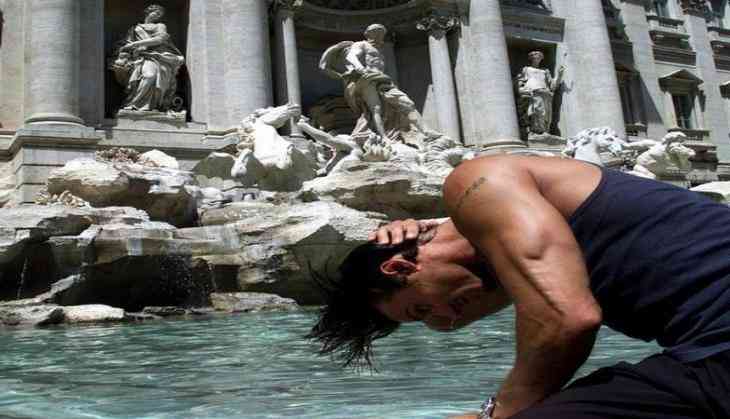 Municipal authorities in Rome are said to be imposing fines on locals and tourists indulging in unacceptable behaviour, in an attempt to protect their key monuments such as the Trevi fountain and the Colosseum, among others.
With the summer setting in and temperatures soaring, tourists and locals around the Trevi fountain are being found sitting with their feet in the water and even going for a swim.
With the new penalty in place, Mayor Virginia Raggi on 12 June said anyone caught doing such malpractices can be fined upto 240 Euros, with a minimum fine of 40 Euros, reports the Guardian.
The new rule, functional presently, will be valid until 31 October. The police have been assigned the task of monitoring compliance with the new proposal.
Apart from the aforementioned landmark monuments, the rule has also been levied on the 500 year-old Barcaccia, a boat-shaped fountain at the foot of the Spanish Steps which was badly chipped by drunken football fans in 2015.
-ANI