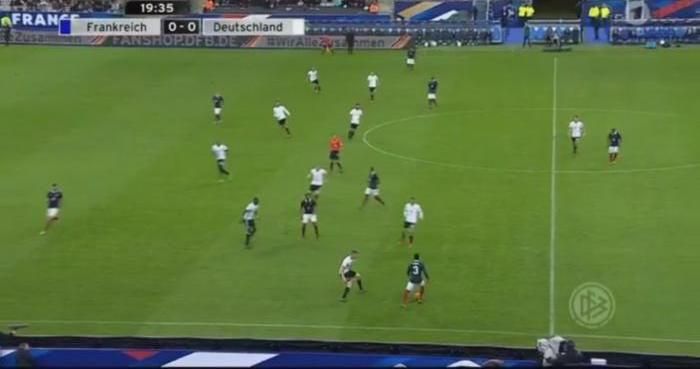 Over 120 people were killed in Paris on Friday in the deadliest attack on France since World War 2. French President Francis Hollande may have had a narrow escape as the terrorists came dangerously close to the Stade de France stadium, in Paris' Seine-Saint-Denis suburb, where he was attending a friendly football match between the French and German national teams.
Football TV has posted a video where an explosion can be heard as the players vie for the ball on the field.
According to BBC report, at least one of the two explosions was heard inside the stadium. The president was immediately led to safety.
The explosion was heard after nearly 30 minutes into the match. In the video, the players do not seem disturbed by the loud sound.
Despite the news of the terror attacks being all over social media, the match was played to completion, with France beating Germany 2-0.
According to PTI, Hollande, who had to be evacuated from the stadium when the bombs went off outside, later vowed that the nation would stand firm and united: "A determined France, a united France, a France that joins together and a France that will not allow itself to be staggered even if today, there is infinite emotion faced with this disaster, this tragedy, which is an abomination, because it is barbarism."
After the match, supporters were gradually allowed to leave the Stade de France stadium in small groups. In addition, thousands of fans waited on the pitch at the end of the game as reports of the violence flowed in.
According to reports, the authorities did not elaborate about the attack. A stadium announcer told fans after the match to avoid certain exits "due to events outside".
At one point, a section of the crowd spilled on to the pitch in panic. After the match, players watched events unfold on monitors in the tunnel, BBC reported.