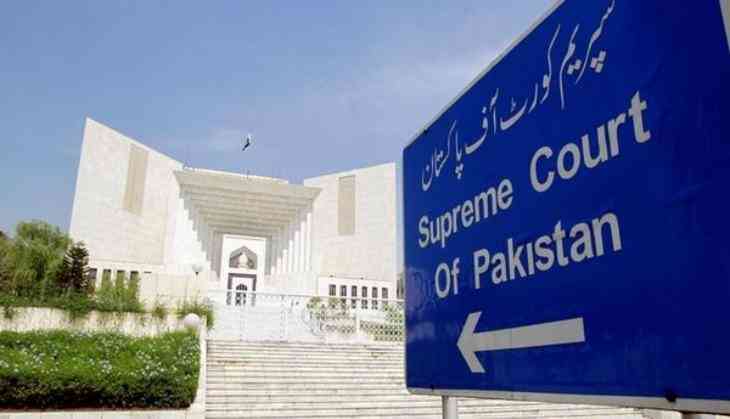 Panamagate probe: Pak SC questions Intelligence Bureau's conduct
The Pakistan Supreme Court on Monday questioned the conduct of the Intelligence Bureau (IB) in the ongoing Panamagate probe for its alleged surveillance of members of the Joint Investigation Team (JIT).
The Supreme Court sought Attorney General (AG) Ashtar Ausaf Ali's assistance in determining what legal backing the bureau has to become 'private sleuths', reports the Dawn.
IB Director General Aftab Sultan has also been asked to make himself available to the court on Tuesday as the court was not satisfied with the department's reply in response to the allegations levelled against it by the JIT.
The three-judge Supreme Court implementation bench headed by Justice Ejaz Afzal Khan was critical of the agency's role in hacking the Facebook account of a JIT member, loitering around his residence and accessing the National Database and Registration Authority (NADRA) system to collect his personal data which it termed as becoming private investigators instead of working for the state of Pakistan.
The court was alluding to allegations that the IB retrieved information to help Prime Minister Nawaz Sharif's elder son Hussain Nawaz - who then used the information to file an application before the Supreme Court, highlighting the leak of his photograph on social media.
In its order, the Supreme Court also ordered the Federal Investigation Agency (FIA) to investigate the role of Securities and Exchange Commission of Pakistan (SECP) Chairman Zafar Hijazi in the alleged tampering with the record of the Chaudhry Sugar Mills Ltd. and asked the agency to submit a comprehensive report.
Justice Ijaz-ul-Ahsan expressed his concern over indiscriminate leaks to the media, adding that the harassment of JIT members must end, otherwise the court would have to pass "a very unpleasant order".
Justice Ahsan asked the AG to cite any law which authorised the IB to harass the families of JIT members, saying what the IB did was outright harassment. He also wondered why the IB was poking its nose in the matter when it was the Supreme Court that had appointed the JIT.
"What is the IB's mandate; does it interfere with everything the apex court does?" asked Justice Saeed, wondering whether the IB chief would be rewarded with an extension after his retirement.
-ANI