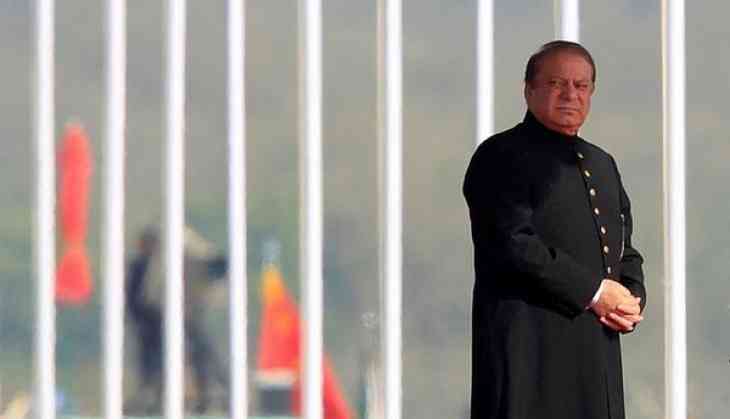 Pakistan Prime Minister Nawaz Sharif has held a highly classified meeting with his close legal aide and former attorney general Salman Aslam Butt in connection with documentation to establish the money trail of his family's London properties.
Sharif met Butt on Friday to get legal assistance regarding the ongoing investigation by a joint investigation team (JIT) formed in the wake of the Supreme Court verdict in the Panamagate case to probe the Sharifs' alleged graft, reports the Express Tribune.
Butt has been part of Sharif family's legal team in the past. He was engaged as a private counsel by the Prime Minister in the Panama leaks case last year. Butt is also close to Finance Minister Ishaq Dar.
He was, however, replaced with Makhdoom Ali Khan after he told the bench that the Prime Minister's statement, made on the floor of the house in April 2015 after the emergence of the Panama Papers about money trail of his family's' wealth and businesses, was a 'political' statement.
However, now the family has again sought his legal assistance to prove the money trail before the JIT.
Citing sources, the report said that Butt had produced all the documents before the apex court to establish the money trail for acquiring the London flats. He was also in touch with the Qatari family last year.
It was Butt, who had gone to Qatar and managed to get the first letter, which was submitted before the apex court during the course of hearing, from Prince Hammad Bin Jassim.
Butt had also submitted the affidavit of the PM's cousin Tariq Shafi to prove the money trail. All initial written replies along with documents had been submitted by him before the Supreme Court.
The Sharif family was earlier taking legal assistance from senior lawyer Khawaja Haris, who already held a couple of meetings with them and gave his legal advice to deal with the JIT.
May 20 is the last day for filing review petition against the apex court's decision but the family has not yet filed a review petition.
The legal team - including Makhdoom Ali Khan, Salman Akram Raja and Shahid Hamid, who represented the Sharif family in Panamagate case - has recommended them not to contest the apex court's decision as they fear further complications.
-ANI