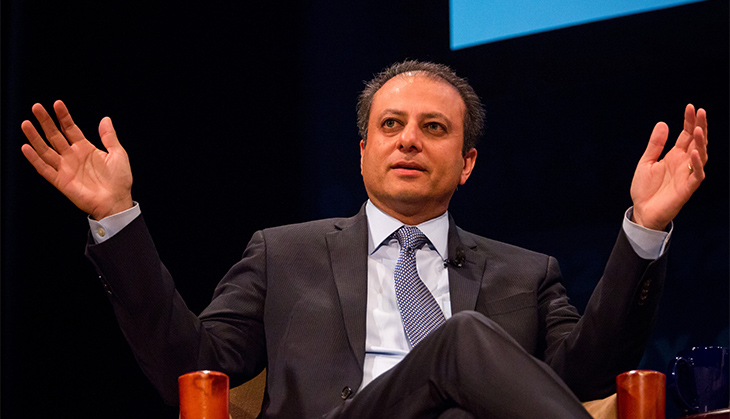 The month of April saw a major revelation that rocked the entire world, as over 11 million leaked documents from Panama-based law firm Mossack Fonseca revealed the names of prominent figures from across the globe, exposing the means resorted to by the world's richest to avoid tax obligations.
With world leaders like Vladimir Putin, former Prime Minister of Iceland David Gunnlaugsson (who resigned from his post after protests surrounding his name emerged in the Panama Papers expose), and several Indians who had been featured in the list of offshore companies, the curious bit about the revelation that was orchestrated by the International Consortium of Investigative Journalists was the lack of American names in the documents.
On 20 April, however, US Attorney Preet Bharara wrote to the International Consortium of Investigative Journalists asking to discuss the papers, and stressing on the fact that it is incumbent that a criminal investigation be initiated in the face of a revelation of this magnitude. In his letter, he informed the ICIJ that his office has opened a criminal investigation regarding matters to which the Panama Papers are relevant.
While most of the people who have been named in the papers are citizens of other nations, Sueddeutsche Zeitung, the German newspaper that first obtained the documents, said passport copies from 200 Americans were in the records, and about 3,500 shareholders in offshore companies had US addresses. 
The lack of American names on the Panama Papers list was clarified by Mossack Fonseca, who said that there were only a few American names because the company preferred to focus on other parts of the world and not have American clients. The fact that Americans also have the ability to create shell companies in certain states within the country, precluded their need to go abroad.
No confirmation has been received from Bharara's office. The ICIJ however confirmed that they had received the aforementioned intimation from Bharara.