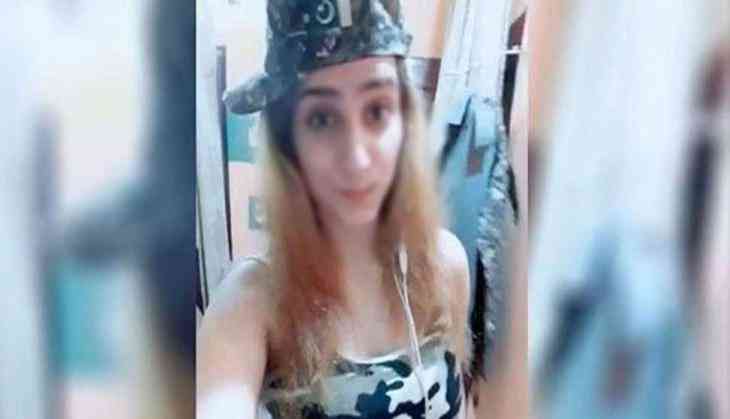 A young Pakistani girl was penalised by Pakistan's Airport Security Forces on Monday for lip-syncing to a popular Indian song sung by Youths' favourite singer Guru Randhawa's song while wearing a cap with Pakistan's flag on it.
According to media reports, the 25-year-old is Pakistan Airport Security Force staff of Sialkot airport. The matter came into limelight after the video of the 25-year-old's video went viral on social media platforms.
In the video, the female staffer can be seen wearing a western top with a cap which had the country's flag. She was lip-synching to a popular Indian song "High rated gabru" of Guru Randhawa.
Watch Video Here:
According to news agency PTI, the Airport Security Force (ASF) has withheld her increments and perks for the next two years for violating the code of conduct. She was also warned of strict action by the officials if she got involved in any other violation in the future, the report said.
Earlier, last month, a video of a Polish girl dancing on a Pakistan International Airlines (PIA) plane to celebrate the country's Independence Day had widely gone viral on Social media. Draped in the Pakistani flag, Eva zu Beck did her own rendition of the popular Kiki challenge. The country's anti-graft body National Accountability Bureau has launched an investigation into the matter, reports PTI.
Also read: This British couple booked the entire train from Coimbatore to Ooty for honeymoon trip; they paid this whopping amount for the service