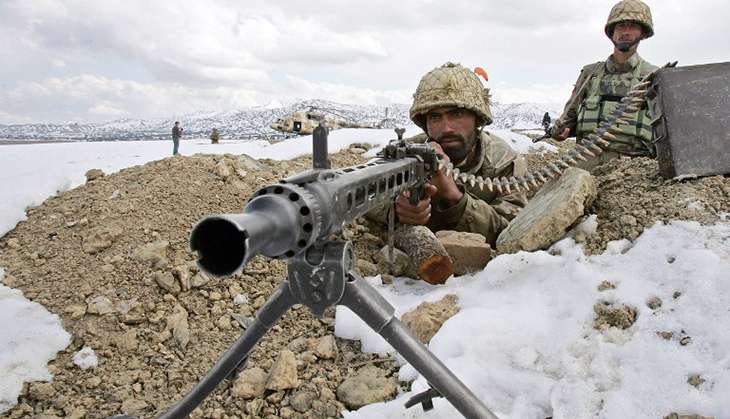 Pakistani and Afghan soldiers exchanged fire overnight at the primary border crossing at the end of the Khyber Pass, officials from both countries said on June 13.
Tensions near the border area have been high since Pakistani authorities implemented stringent visa requirements and clamped down on Afghan entry to Pakistan.
According to Afghan news agencies, violence erupted on Sunday over the "installation of a gate by Pakistan." Though information remains limited, Afghan news agencies in the area report no casualties on either side. Dunya News reports that the violence may also have started over Pakistan's interest in constructing an overhead bridge on the border reported The Diplomat.
Pakistan's Inter-Services Public Relations, the military's communications arm, reported that one "Pakistani soldier was injured due to Afghan firing."
The fighting took place in an area where northwestern Pakistan meets eastern Afghanistan. Afghanistan accuses Pakistan of supporting militants who move freely across the countries' shared border, a charge Pakistan denies.
Torkham is one of the main border crossings between Afghanistan and Pakistan, located on their porous Durand Line border.
The crossing connects the Afghan province of Nangarhar with Pakistan's Khyber Agency. Torkham is the busiest official border cross between the two countries and serves as a major conduit for trade as well. At least 15,000 Afghans use the crossing every day and, starting in May, have been required to apply for expensive visas to cross the border.
Pakistan, on the other hand, saw the late-May U.S. drone strike in Balochistan against Mullah Akhtar Mansour as a product of Afghan espionage and interference on its territory. Officially, Pakistan claims that the increased border controls at Torkham are to crack down on smuggling and militant activity across the border.