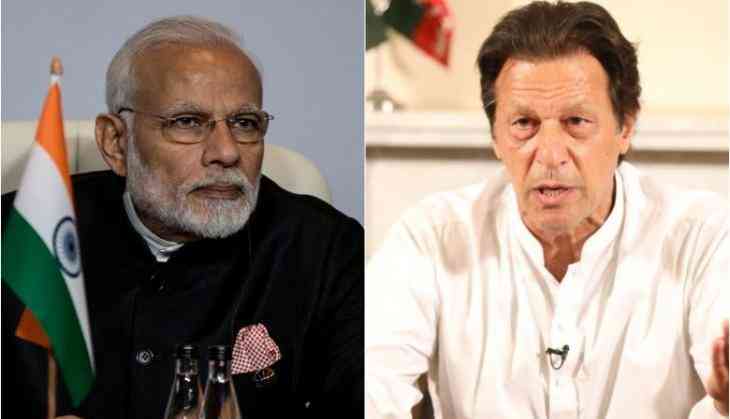 The citizens of India are eagerly waiting for the results of Lok Sabha Elections on 23rd May, and not only India but Pakistan is also in watch out for the results. Indian high commission in Pakistan has decided to live telecast the election results and for that live screens will be put in Islamabad on 23rd May.
Indian high commission has announced a festival of democracy, Jashn-e-Jamhuriat in Islamabad. On 23rd May from 12 PM, Indian high commission will live telecast the election results in auditorium and longe. Even after that, there is a debate also on the results.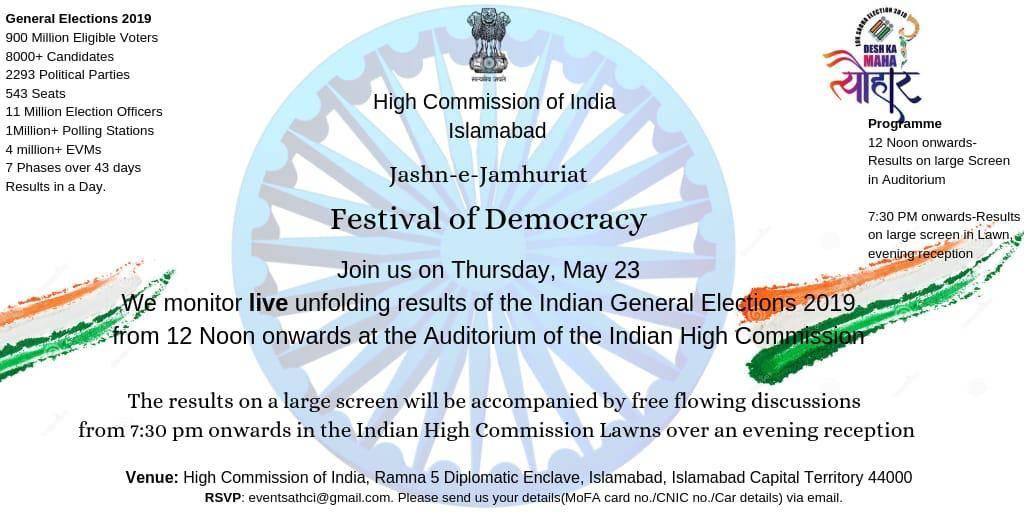 Islamabad high commission
If there is any country besides India then the results of elections will only affect Pakistan. This is the reason why Pakistan media houses are not only covering the election but also writing special blogs. Besides that Pakistan social media is also very active for India general elections 2019. The results of the election will start coming from 8 AM and it will be the result of 90 crore voters.
This time the voters have taken part in the elections with full of excitement and around 8 thousand candidates from 2293 parties are on their luck with around 40 lakh EVM machines. Catch News will be covering the live telecast of General Elections 2019 Results from 8 AM on 23rd May, stay tuned with us for more latest updates on Elections results.
Also Read - Swaziland king marries every year by choosing a bachelor woman from a topless parade