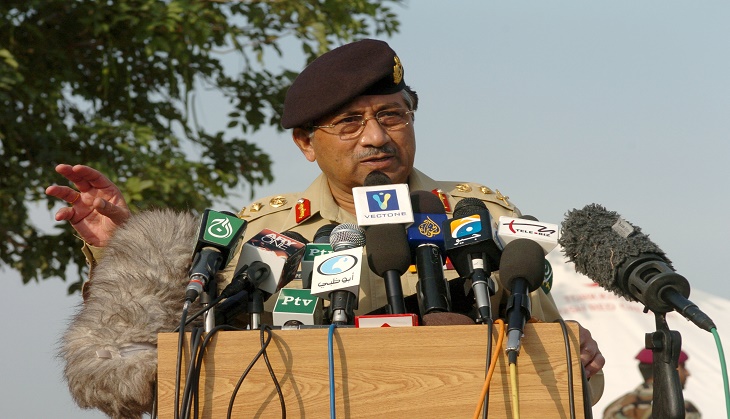 A sessions court in Islamabad has issued permanent arrest warrant against former Pakistani president general (retired) Pervez Musharraf in the murder case of Lal Masjid deputy cleric Abdur Rashid Ghazi who was killed in a military operation in July 2007.
Additional District and Sessions Judge (West) Pervaiz-ul- Qadir Memon has directed Aabpara police to make all out efforts to arrest Musharraf, reports the Express Tribune.
Islamabad Senior Superintendent of Police, as well as the deputy commissioner (DC) has been ordered to seize all properties of Musharraf, other than the land paying revenue to the government.
The court has also confiscated surety bonds of Rs 2,00,000 which had been submitted by Musharraf's guarantors when he was granted bail by a sessions court in November 2013.
-ANI