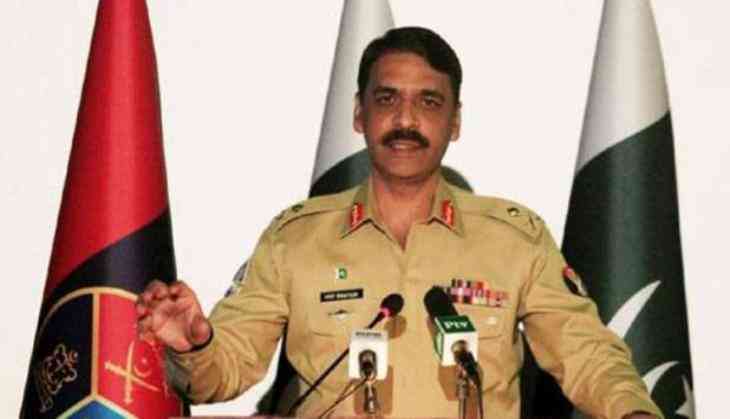 After India Army Chief General Bipin Rawat's remark that 'stern action' is necessary to 'avenge' the brutal' the brutal killing of Indian soldier, the Pakistan army on Saturday said it is 'ready for war'. But however, they chose to the path of peace in the interest of its people.
According to The Dawn, Pakistan army spokesperson Asif Ghafoor in an interview to Dunya TV said the country has a record to fight terrorism and "we know the price for peace".
Earlier in the day, commenting on the recent brutal killing of a BSP jawan and three policemen in Jammu and Kashmir, General Rawat said "We need to take stern action to avenge the kind of barbarism that terrorists and the Pakistan Army have been carrying against our soldiers. It is time to give it back to them in the same coin but not by resorting to similar kind of barbarism. I think the other side must also feel the same pain".
However, Ghafoor refuted India's claim of Pakistani soldiers killing the BSF jawan. He said "We have struggled to achieve peace in the last two decades. We can never do anything to disgrace any soldier".
He further said "They (India) have in the past as well laid the blame on us for mutilating the body of a fallen soldier. We are a professional army. We never engage in such acts".
Talking about the war, the spokesperson said "We (Pakistan Army) are ready for war but choose to walk the path of peace in the interest of the people of Pakistan, the neighbours and the region".
Also read: On Amazon, cow urine-made shampoos, soaps, face packs will be sold by RSS-backed centre