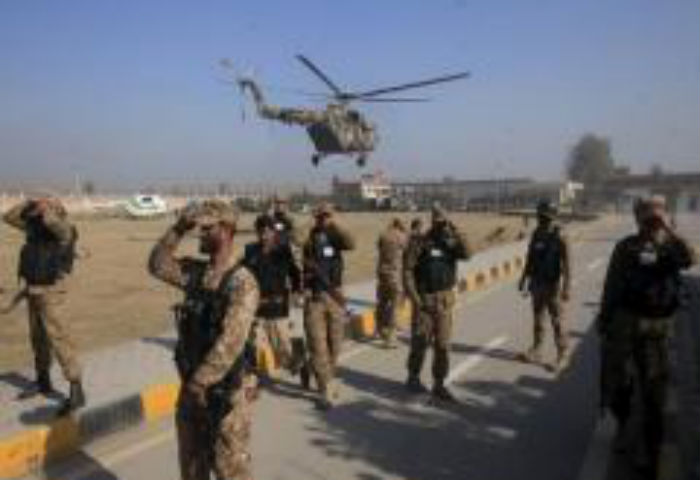 At least 252 militants have been killed and 160 severely injured in the last phase of Operation Zarb-i-Azb which began in February, Pakistan officials have announced.
The Military operation was launched in North Waziristan in June 2014 following militant a attack on Karachi's international airport and failure of peace talks between the government and Tehreek-i-Taliban Pakistan negotiators.
The Inter-Services Public Relations issued a statement on Sunday about the developments made by the security forces. "Major terrorist hubs in Mana, Gurbaz, Lataka, Inzarkas and Magrotai areas have been cleared of militants.The battle to clear the last pocket close to the Pak-Afghan border continues," the Dawn quoted the statement as saying.
At least eight army men were killed while 39 have been injured since February.
"Terrorists' hideouts were destroyed, a cache of arms and ammunition recovered and there was virtually no communications infrastructure remaining in the Shawal area once the operation was launched in Feb this year," the statement said.
Since the last phase of Zarb-i-Azb, 37,012 families in North Waziristan Agency which means 36 per cent of Temporarily Displaced Persons (TDPs) have returned to their homes.
Meanwhile, several development projects have kick started and is being reviewed by Army Chief General Raheel Sharif.
--ANI