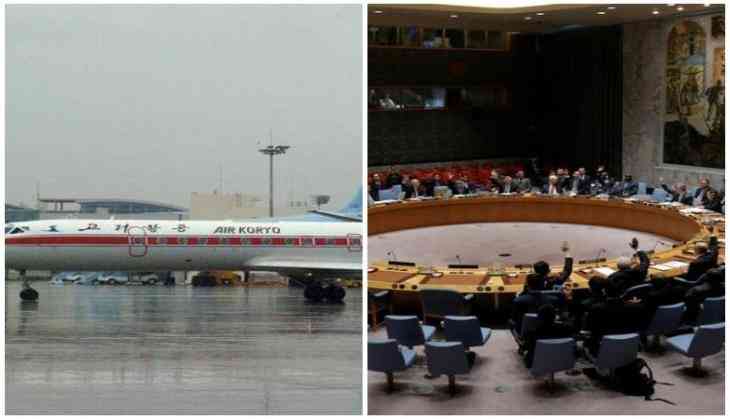 The international community, it seems, continues to be unsuccessful in convincing North Korea to stop its missile tests, and according to well-placed sources in the United Nations', this rogue nation has been quietly and consistently receiving sustained help from Pakistan when it comes to the supply of nuclear material.
Pakistan is one of few countries having both a diplomatic and an economic relationship with North Korea. This relationship goes back to the 1970s, when then Prime Minister Zulfikar Ali Bhutto undertook a state visit to Pyongyang as part of his foreign policy campaign to strengthen relations with socialist states.
The United Nations is very concerned about North Korea repeatedly announcing and conducting nuclear tests, but equally anxious about countries like Pakistan allegedly providing tacit support to North Korean leader Kim Jong-un through the supply of restrictive nuclear material to facilitate these frequent and successful missile launches.
To rein in countries like Pakistan, the United Nations Security Council pursuant to Resolution 1718 passed in 2006 and Resolution 2270 passed in 2016, has reportedly been investigating Islamabad's role in allegedly supplying restrictive nuclear materials 'Monel' and 'Inconel' to North Korea.
According to sources, these nuclear materials, received reportedly from China, are being diverted to Pyongyang via the Pakistan Energy Commission (PAEC). Complaints in this regard have been received at the UN headquarters over the past year in spite of the restrictions imposed on UN member states via Resolution 1718 and Resolution 2270.
The UN Sanctions Committee on North Korea and its Panel of Experts (PoE), which has been monitoring the implementation of the sanctions against North Korea, has sought information from Pakistan's Permanent Mission to the UN in New York about alleged refuelling stops made North Korea's national carrier Air Koryo at airports in Pakistan over the last few years.
As per information now available with the PoE, Air Koryo made these multiple landings at the Islamabad Airport between January 2013 and June 2016. The last such landing is said to have occurred on May 17, 2016, i.e. much after the UN adopted Resolution 2270(2016) on March 2, 2016 to enlarge the scope of sanctions against North Korea.
According to information available on the web site www.un.org, Resolution 2270 pursuant to Resolution 1718 clearly states that "All Member States are required to inspect cargo destined to or originating from the DPRK or brokered by the DPRK that is within or transiting their territories. This includes items that are being transported on DPRK flagged aircraft or vessels, transported by rail and by road, as well as the personal luggage and checked baggage of individuals entering into or departing from the DPRK that may be used to transport items the supply, sale or transfer of which is prohibited."
Insofar as non-proliferation is concerned, Resolution 2270 clearly states that, "All Member States are required to prevent the direct or indirect supply, sale or transfer to the DPRK, through their territories or by their nationals, or using their flag vessels or aircraft, and whether or not originating in their territories, of items relevant to nuclear, ballistic missiles and other weapons of mass destruction-related programmes."
The two resolutions read together further state that, "All Member States are further required to implement a binding dual-use "catch-all" provision to apply the above measures on any item if the State determines that it could contribute to the DPRK's nuclear or ballistic missile programmes, other weapons of mass destruction programmes or other activities prohibited by the resolutions."
Pakistan has maintained that these landings were purely technical in nature and did not involve loading or offloading of cargo.
On whether Islamabad inspected Air Koryo aircraft as and when they landed on Pakistani soil, Islamabad's Permanent Mission to the UN in New York is yet to provide information.
-ANI