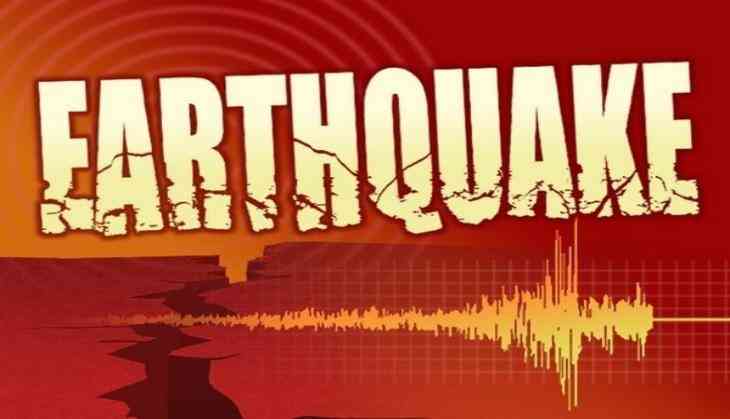 At least 384 people were killed while hundreds are still missing in the Indonesian island of Sulawesi after powerful twin earthquakes and a tsunami struck the area on Friday.
Confirming the toll, Indonesia's Disaster Management Agency spokesperson Sutopo Purwo Nugroho said most of the deaths occurred due to the quake and not because of the tsunami. Authorities have warned that the death toll could rise in the coming days, The Strait Times reported.

He added that electricity and communications were snapped off, making it difficult for authorities to assess the damage both in Palu and Donggala, the two places which were affected by Friday's disaster.
Residents have been warned not to go inside their houses and venture near poles and trees due to possible aftershocks.
Rescuers on Saturday scrambled through debris, searching for survivors and rushing the injured for medical treatment. Scores of people were forced to stay outdoors as their houses collapsed during the calamity.
The Indonesian Navy had also joined the rescue efforts, deploying several logistic planes carrying supplies and aid to help the stranded and injured people.
On Friday, an earthquake measuring 7.7 on the Richter scale hit the island. According to the National and Disaster Mitigation Agency (BNPB), the quake originated 10 km deep, 27 km northeast of the Central Sulawesi town of Donggala. This came in the wake of a 6.1 magnitude temblor jolting the island earlier on that day, killing at least one person and injuring 10 others. Dozens of houses collapsed as a result.
A tsunami, measuring about three meters high, crashed into the cities of Palu and Donggala in the island of Sulawesi after twin earthquakes hit the island. A video footage of the tsunami, hitting the city was being widely circulated on social media, wherein a number of restaurants near the Palu Grand Mall can be seen being swept away by the waves.
The footage also showed the Baiturrahman Mosque, located right next to the mall, which was heavily damaged by the earthquakes, being flooded, The Jakarta Post reported.
Indonesia is situated in the Ring of Fire, an area in the basin of the Pacific Ocean, vulnerable to frequent earthquakes and volcanic eruptions. The island nation is still grappling with the after-effects of a series of powerful temblors that rocked Lombok island, claiming 555 lives in July and August.
In December 2004, a devastating 9.1 magnitude quake off the Sumatra island triggered strong tsunami waves in the Indian Ocean, killing over 2 lakh people in dozens of countries, including India and Sri Lanka.
-ANI