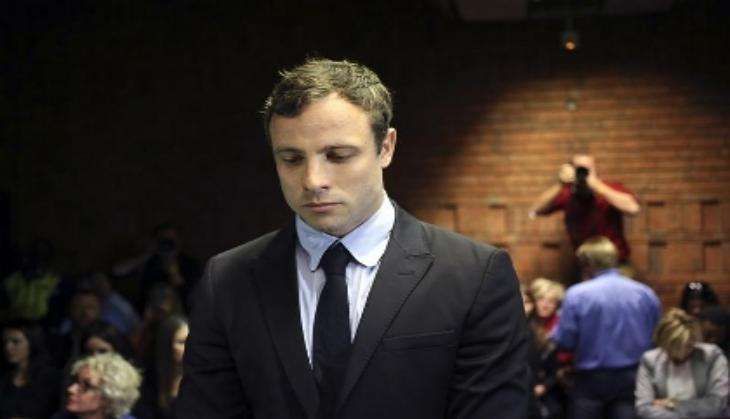 South African Paralympic sprinter, Oscar Pistorius has been granted a six year jail term for the murder of his girlfriend Reeva Steenkamp on Valentine's Day in 2013.
The verdict comes after his initial conviction to manslaughter was changed to murder last December after a prosecution appeal.
Pistorius, 29, shot Reeva Steenkamp four times through a locked toilet door in February 2013.
He stood as his sentenced was announced by Judge Thokozile Masipa in a Pretoria courtroom.
He was facing a possible 15-year jail term for shooting Steenkamp, but the Judge said substantial and compelling circumstances existed to give him a lesser sentence.
According to Bellfast Telegraph, in reading out the sentence, Judge Masipa said Pistorius was a "fallen hero".