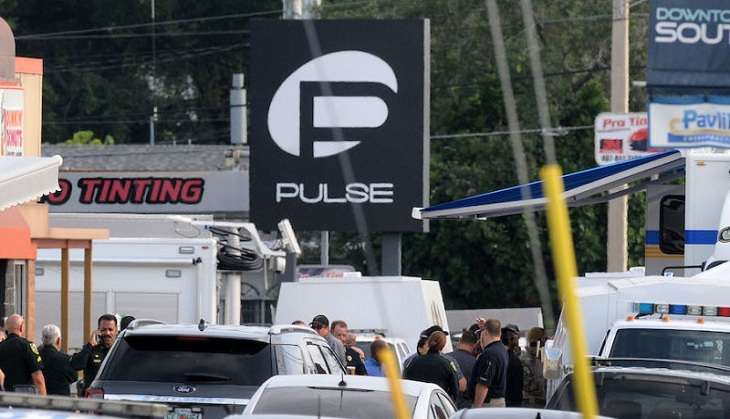 Fifty people were killed and 52 injured when a gunman opened fire on Florida's Orlando's Pulse nightclub on 12 June - the deadliest mass shooting in the history of the US.
The gunman, identified by US officials as Omar Mateen a US citizen of Afghan descent - is suspected to have pledged his allegiance to the Islamic State. The 29-year-old Mateen, a New York-born Florida resident and US citizen, was the son of immigrants from Afghanistan. According to US authorities, he has been questioned twice by FBI agents in recent years. AFP reported that Mateen had "had anti-gay views and had regularly assaulted a former wife".
According to reports, Mateen called 911 during the attack, and pledged his loyalty to the Islamic State. He was gunned down by the police after he had opened fire on the 350 odd patrons who were at the nightclub, attending a Latin music event in celebration of gay pride week.
US President Barack Obama has condemned the attack as an act of terror and hate. "We stand with the people of Orlando.Though early to say but we know enough to say that this was act of terror and hate," he said.
The Islamic State's news agency Amaq carried a report claiming responsibility for Sunday's attack. "The armed attack that targeted a gay night club in the city of Orlando in the American state of Florida which left over 100 people dead or injured was carried out by an Islamic State fighter," the Amaq statement read.
However, an FBI official said that the shooter's link to the the terror outfit needed further investigation.
There is "no evidence yet that this was directed or connected to ISIS. So far as we know at this time, his first direct contact was a pledge of bayat (loyalty) he made during the massacre," a US counter terrorism official was quoted to have said in a Reutersreport.
"The fact that a website connected to Daesh applauded it doesn't mean anything," said the US intelligence official. "They are losing on their home turf, and it's not surprising if they're looking for some kind of twisted victory."
President Obama has said that the FBI would leave no stones unturned to determine whether the suspect had been inspired by any extremist group.