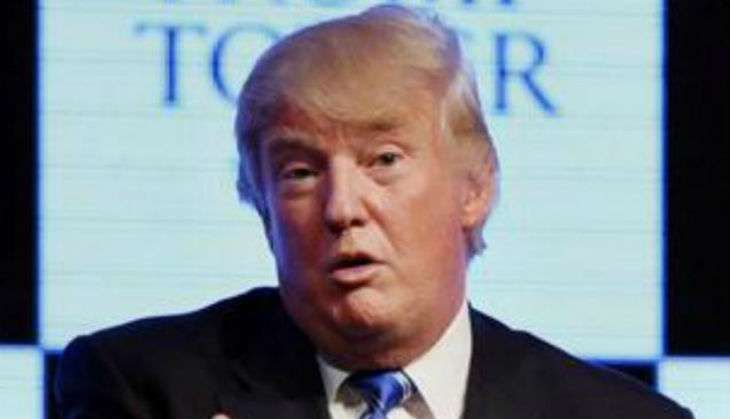 A day after the deadly Orlando massacre, Republican Party's presumptive presidential nominee Donald Trump on 13 June once again called for a temporary ban on Muslims coming to the United States. He vowed to protect American people after coming to power.
"I would use this power to protect the American people. When I'm elected, I will suspend immigration from areas of the world where there is a proven history of terrorism against the United States, Europe or our allies until we fully understand how to end these threats," said Trump, according to The Telegraph.
"We cannot continue to allow thousands upon thousands of people to pour into our country, many of whom have the same thought process as this savage killer," he added.
Trump blamed the Muslim community for the Orlando attack at the gay nightclub, in which 50 people were killed, and for the shooting that took place in December 2015 in San Bernardino, Calif, reported the Washinton Post.
"The Muslims have to work with us. They know what's going on. They know that [Orlando gunman Omar Mateen] was bad. They knew the people in San Bernardino were bad. But you know what? They didn't turn them in. And you know what? We had death and destruction," said Trump in New Hampshire.
The presumptive presidential nominee added, "We need to tell the truth also about how radical Islam is coming to our shores. We need a new leader. We need a new leader fast. They have put political correctness above common sense, above your safety and above all else. I refuse to be politically correct."
Meanwhile, Trump has revoked press credentials of leading American daily, Washington Post, after accusing it of making false statements about him.
According to a PTI report, the Trump camp was triggered to take this decision after the daily reported "Donald Trump Suggests President Obama Was Involved With Orlando Shooting".
A post on Trump's Facebook page said, "I am no fan of President (Barack) Obama, but to show you how dishonest the phony Washington Post is, they wrote, Donald Trump suggests President Obama was involved with Orlando shooting as their headline. Sad!"
The Washington Post editor Martin Baron, on the other hand, has said in a statement, "The Post will continue to cover Donald Trump as it has all along - honorably, honestly, accurately, energetically, and unflinchingly. We're proud of our coverage, and we're going to keep at it".