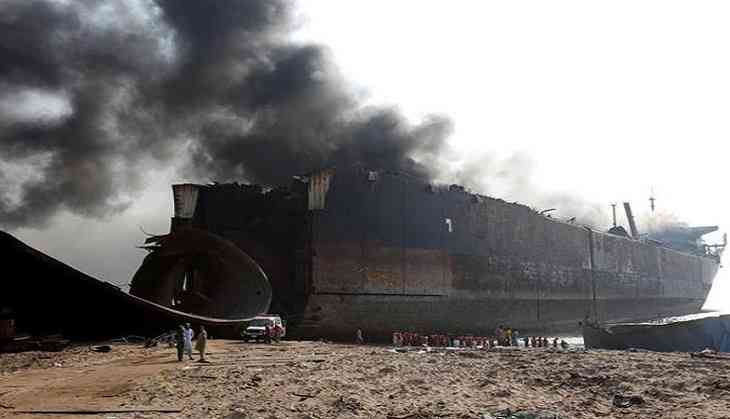 An oil tanker burst into flames after it overturned near Qazi Ahmed town in Pakistan's Sindh province on Saturday.
The tanker, carrying more than 1,000 litres of petrol overturned near Qazi Ahmed town on National Highway in Shaheed Benazir Abad District in Sindh province, the police said.
"The tanker is ablaze and the fire brigade has yet to reach the site of the incident," police personnel told, Geo News reported.
The area has been cordoned off by the police. No causalities have been reported.
As many as 192 people were charred to death in a similar incident in Bahawalpur, Pakistan when an oil tanker overturned on the National Highway on June 25.
-ANI