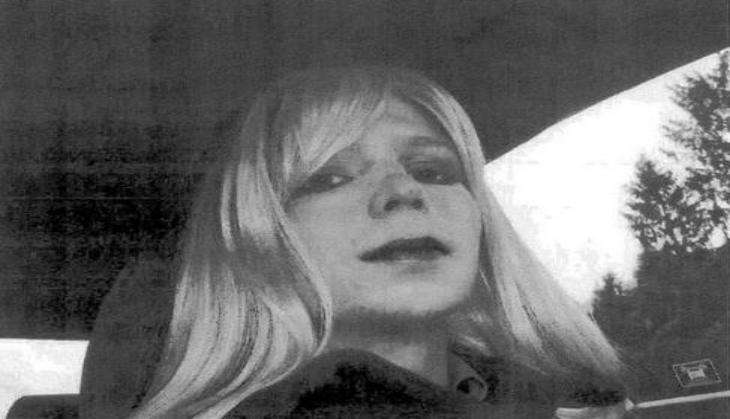 Outgoing US President Barack Obama has defended his decision to commute the 35-year sentence of Chelsea Manning, a transgender solider convicted of leaking classified documents to WikiLeaks, arguing that she has served a tough jail term.
"Let's be clear, Chelsea Manning has served a tough prison sentence. So the notion that the average person who was thinking about disclosing vital, classified information would think that it goes unpunished I don't think would get that impression from the sentence that Chelsea Manning has served," Obama told reporters at a news conference on 18 January.
In a suprise move, Obama had cut short Manning's sentence on Tuesday, a decision slammed by President-elect Donald Trump's Republican.
The 29-year-old American military analyst, born Bradley Manning, will now be freed on 17 May instead of her scheduled 2045 release.
She was sentenced to 35 years in 2013 for her role in leaking diplomatic cables to WikiLeaks. The leak was one of the largest breaches of classified material in US history.
"It has been my view that given she went to trial, that due process was carried out, that she took responsibility for her crime, that the sentence that she received was very disproportional, disproportionate relative to what other leakers had received, and that she had served a significant amount of time, that it made it sense to commute and not pardon her sentence," he said.
He said that the justice has been served and he feels very comfortable.
"A message has been sent that when it comes to our national security, that wherever possible, we need folks who may have legitimate concerns about the actions of government or their superiors or the agencies in which that they try to work through the established channels and avail themselves of the whistleblower protections that had been put in place," he added.
Obama also said that the case of Edward Snowden, another prime suspect and currently on a political asylum in Russia, is different.
He said he recognises that there are some "folks" who think they're not enough.
"I think all of us, when we're working in big institutions, may find ourselves at times at odds with policies that are set. But when it comes to national security, we're often dealing with people in the field whose lives may be put at risk, or the safety and security and the ability of our military or our intelligence teams or embassies to function effectively. That has to be kept in mind," he said.
Obama, however said that he does not see any contradictions with respect to WikiLeaks and that the conclusions of the intelligence community with respect to the Russian hacking were not conclusive as to whether WikiLeaks was witting or not in being the conduit through which we heard about the DNC emails that were leaked.
He added that he does not pay a lot of attention to Julian Assange's tweets.
"So that wasn't a consideration in this instance," he added.
"...with respect to Chelsea Manning, I looked at the particulars of this case the same way I have for the other commutations and pardons that I've done, and I felt that in light of all the circumstances that commuting her sentence was entirely appropriate," he said.
-PTI