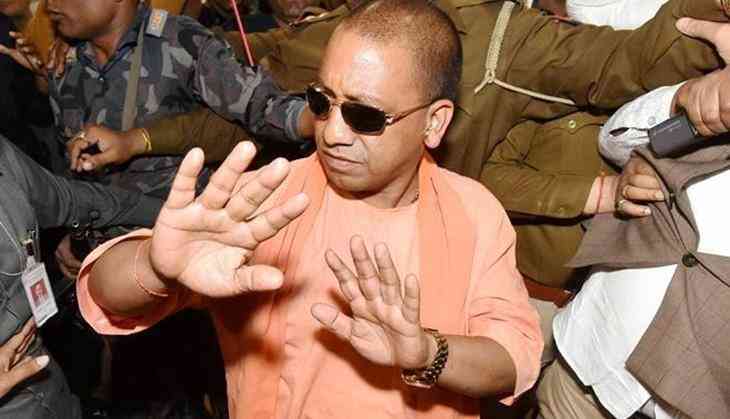 Renowned international media publication The New York Times on 13 July faced backlash for calling Uttar Pradesh Chief Minister Yogi Adityanath as the head of a "militant" Hindu temple in an article.
Ellen Barry, the bureau chief of New York Times' South Asia, has written an article with the header, "Head of militant Hindu temple ascends India's political ladder". The article was shared on Twitter.
However, after facing a lot of flak on the article, the header later was changed to 'Firebrand Hindu Cleric Ascends India's Political Ladder'.
"A Hindu warrior-priest has been chosen to rule India's most populous state," reads the first line of the article.
"As leader of a temple known for its militant Hindu supremacist tradition, he built an army of youths intent on avenging historic wrongs by Muslims, whom he has called "a crop of two-legged animals that has to be stopped," the article said.
The article also said that the "Gorakhnath Temple had a tradition of militancy: Digvijay Nath, the head priest until 1969, was arrested for exhorting Hindu militants to kill Mahatma Gandhi days before he was shot."
"Militant" as an adjective is quite general, meaning "aggressive" or "forceful," and has no association with terrorism

— Ellen Barry (@EllenBarryNYT) July 13, 2017
"Militant" as a noun is usually understood to refer to insurgents, fighters, guerrillas, or terrorists. So that is the semantic gap I think

— Ellen Barry (@EllenBarryNYT) July 13, 2017
Many Twitter users pointed the word "militant" an incorrect word for UP CM.
i think the use of the word 'militants' is incorrect in the case of the amarnath yatris attack

— Puja Mehra (@pujamehra) July 13, 2017
Here are some angry reactions on Twitter.
On the rise of Yogi Adityanath: "He is automatically on anybody's list as a potential contender to succeed Modi." https://t.co/7oXuw7BqRg

— Ellen Barry (@EllenBarryNYT) July 12, 2017
@Uppolice is our CM a militant ??

— 🇮🇳 पंकज पटेल (@ambuj_patel) July 12, 2017
Those who can't differentiate btwn militant & terrorist are branding everybody militant w/o any knowledge. Typical American liberal BS.

— Indranil (@max_indra_007) July 13, 2017
Yogi is a tireless social worker & now proving to be a good administrator. He will be an ideal candidate to succeed Modi. Good for democracy

— राkeश kuमार (@r_m1_1) July 13, 2017
Yogi Adityanath has been the member of parliament since 1998*-even b4 Modi bcame a CM..Btw -a standing ovation frm 1 f my finger4 u r artcle

— AKHIL .T. PILLAI (@atp2112) July 12, 2017
@nytimes Now you proved that your news are far from truth. And yes, you must dedicate half your space for writing apologies. FAKE NEWS.

— Vineet Kumar Singh (@Vineet_Kr_Singh) July 12, 2017
Keep writing and endorsing. Fire need to be burning and Hindu unity grows stronger. Time for all Hindus to unite and fight. Yogi 2024 - 2034

— राष्ट्रभक्त தேசியவாத (@TheHinduVK) July 13, 2017