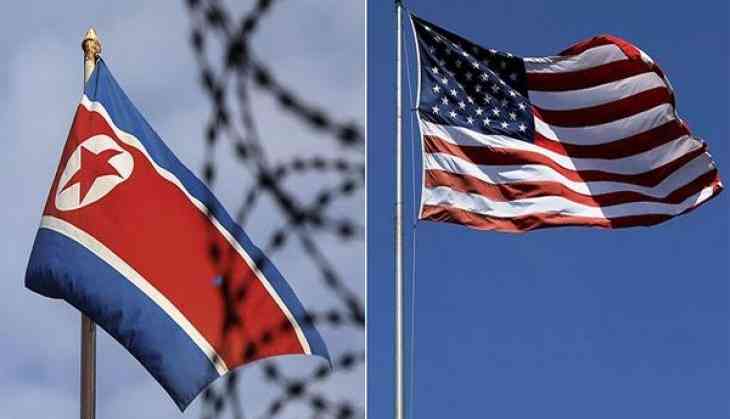 North Korea warns US not to be militarily adventurous (ANI)
On 14 April,North Korea reportedly warned the United States not to be militarily adventurous and think of initiating a missile strike on its soil.

The country's vice foreign minister, Han Song Ryol, was quoted by media, as saying that the Korean Peninsula is passing through a "vicious cycle".

Ryol was further quoted, as saying, that countries like the United States should not expect Pyongyang to not to respond if a a pre-emptive strike was launched on it.

He warned Washington to avoid what he called "reckless military maneuvers", adding that North Korea has the required powerful nuclear deterrent to counter such a move.

He said if a war was in the offing with the United States, North Korea is ready for such an eventuality.

Vice Foreign Minister Ryol's warning came a day after President Donald Trump issued a fresh warning to North Korea not to engage in new provocations, such as a nuclear test.

"North Korea is a problem. The problem will be taken care of," President Trump said shortly after the US military had fired a bomb on a tunnel and cave network of the ISIS in eastern Afghanistan, claiming the lives of about 36 terrorists.

Meanwhile, the United States has ordered the movement the aircraft carrier USS Carl Vinson and other warships into waters off the Korean Peninsula and is conducting its biggest-ever joint military exercises with South Korea.

North Korea, on the hand, is reportedly preparing to go through with a sixth nuclear test.

North Korea's key ally China is on record, as saying that military action of any kind is not a solution or a deterrent to reduce existing tensions on the Korean Peninsula.
-ANI