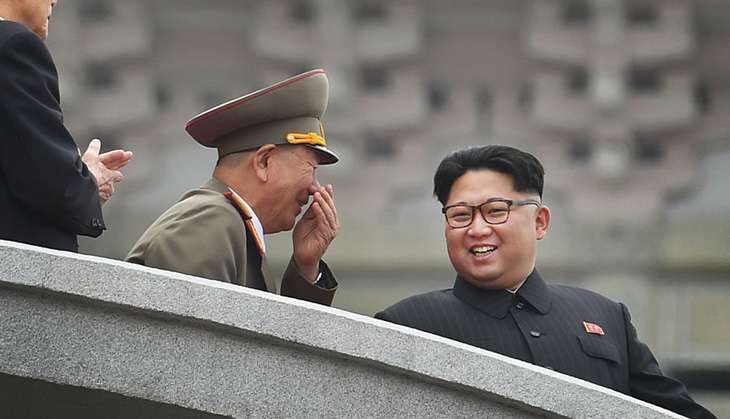 On 31 May, North Korea made another unsuccessful attempt to launch a missile - the latest in a series of setbacks for a ballistic weapons programme intended to threaten the US mainland.
In a statement, South Korea's Joint Chiefs of Staff confirmed that the North had tried to launch an unidentified missile from the town of Wonsan at 5:20 am local time.
South Korea's Yonhap news agency quoted official sources as saying that Tuesday's missile may have exploded on its mobile launcher. "The explosion is presumed to have inflicted serious injuries on personnel in the immediate vicinity," Yonhap reported.South Korea's military sources claimed that the missile in question was a medium-range Musudan, which North Korea has already attempted to launch thrice this year. UN resolutions ban North Korea from any use of ballistic missile technology, although it regularly fires short-range missiles into the sea off its east coast.The unsuccessful launch came even as tensions run high on the divided Korean peninsula following the North's fourth nuclear test in January and long-range rocket launch a month later.
In April this year, Pyongyang attempted to launch three missiles - suspected to be intermediate-range Musudan missiles, which has an estimated range of anywhere between 2,500 and 4,000 kilometres.
South Korean defence officials said that all three missiles exploded in mid-air. The three failures in April were seen as an embarrassment for the Pyongyang leadership as it came ahead of a ruling party congress in May that was meant to celebrate the country's achievements.
During the party congress, North Korean leader Kim Jong-Un personally extended an offer of military dialogue with the South aimed at easing tensions.
Japan condemned the launch attempt as unacceptable and "provocative" act. "North Korea's repeated ballistic missile launches are serious, provocative acts against the international community, including Japan," Japanese Foreign Minister Fumio Kishida told a regular press briefing.
"We absolutely cannot accept this," Kishida said.
--With PTI inputs