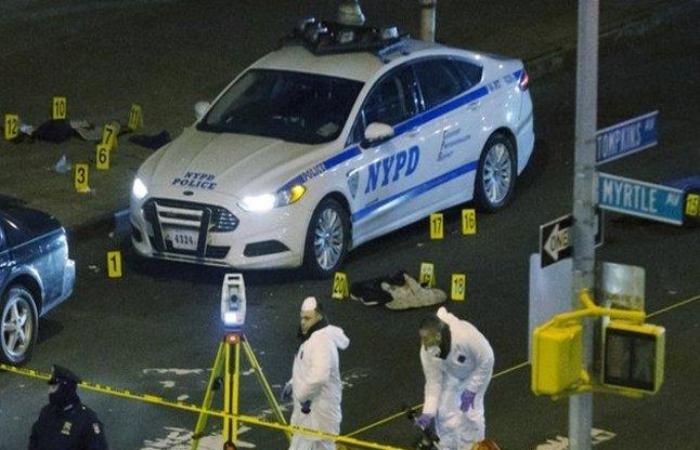 US authorities on Monday nabbed an Afghan-born American in connection with the bombing in New York and New Jersey on 17 September, just as world leaders gathered for the UN General Assembly session.
Three hour after the FBI released a poster of Ahmad Khan Rahami, 28, describing him as "armed and dangerous", a police officer spotted him outside a bar in Linden, New Jersey.
Also Read: At least 25 injured in New York explosion
The manhunt began after more pipe bombs were found in New Jersey in addition to the ones in the Chelsea neighborhood in Manhattan and the one that exploded at the marine corps race in New Jersey.
Along with the explosion at the marine corps in New Jersey, pipe bombs were found in New Jersey , and in the Chelsea neighbourhood in Manhattan leading to the manhunt. Authorities reportedly got a lead to Rahami through a cellphone timer left with one of the pressure cooker bombs.
Also Read: 24 hours after Manhattan explosion, suspicious device explodes in New Jersey
Although no lives were lost in the serial attack, it did draw attention to the Af-Pak region that is considered the hotbed of state-sponsored terrorists, and their repeated efforts to strike at New York and other major American cities.
The manhunt led to Times Square bomber Faizal Shahzad, son of a Pakistani Air Vice Marshal, Farooque Ahmed, who was apprehended on charges of plotting to bomb the Washington Metro, and Syed Rizwan Farooq and Tashfeen Malik, the two San Bernardino terrorist killers, reports The Times of India.
In a shock to many, despite such attacks in the US, Pakistan's Prime Minister Nawaz Sharif in New York attempted to portray Pakistan as a victim of terrorism even though it has been accused repeatedly of fostering terror groups operating in Afghanistan, India and other parts of the world.
The authorities have not yet been able to examine what could have triggered the young man who was reportedly fond of fast cars, to turn to extremism.
The Rahami family owns a restaurant called First American Fried Chicken in New Jersey, reports TOI.