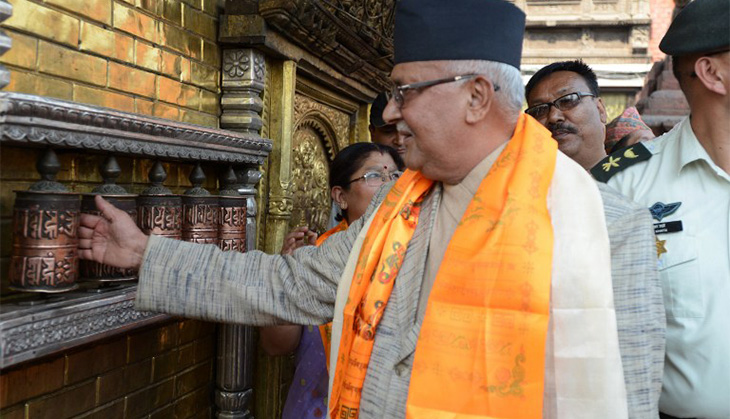 The KP Oli government in Nepal stumbled on Wednesday after their key ally, Unified Communist Party of Nepal (Maoist), decided to withdraw their support to form a national unity government under its leader, Pushpa Kamal Dahal 'Prachanda'.
The main Opposition - Nepali Congress and Madhesi parties - have also agreed to back the move.
The Oli-government is set to be overthrown in a few days and therefore appears unlikely to present the budget. Due to the numbers factor, the UNCP(Maoist) is among the key parties in the nearly seven-month-old Oli government and, the government may easily collapse if it withdraws support.
On Wednesday, the meeting of the Nepali Congress and Madhes parties concluded on the point that there was a need to remove the Oli government as it has "failed" in multiple areas, including curbing corruption, providing relief to the people, addressing the demands of Madhesi parties, and expediting post-quake reconstruction works, among other things, said NC chief whip Chinkaji Shrestha.