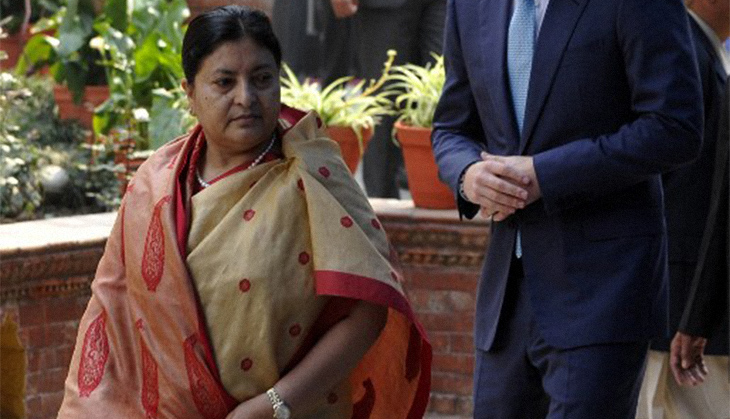 President of Nepal Bidya Devi Bhandari's scheduled visit to India has been cancelled today.
The president of the Himalayan nation was supposed to leave for Delhi on 9 May to be a guest of her Indian counterpart at Rashtrapati Bhavan. This would have been her first official foreign trip since she assumed office as the President in October last year.
President Bhandari was scheduled to participate in a Shahi Snan in Ujjain's Kumbh on 14 May. It is still not known why the trip has been cancelled. Recently, Unified Communist Party of Nepal (Maoist) led by Pushpa Kamal Dahal (Prachanda) declared end of the coalition with the Oli government triggering political instability in the country.