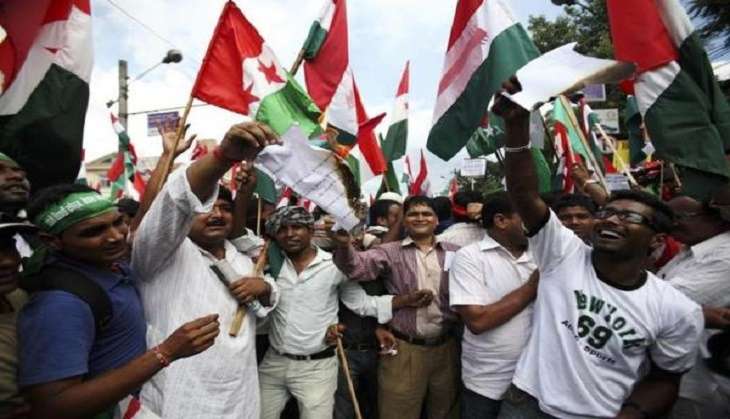 The Nepal government failed to get support from the Madhesi Morcha for the amendment proposal registered last month.
On 29 November, the government tabled the amendment proposal, but the Morcha has denounced the proposal claiming it could not address their demands.
Nepal Prime Minister Pushpa Kamal Dahal held talks with leaders of Madhesi Morcha at his official residence in Baluwatar on Thursday, along with some leaders of Nepali Congress but failed to gain the support.
In the meeting, Dahal asked the United Democratic Madhesi Front (UDMF) for some time for the situation to ease to address all their demands, but the Morcha insisted on support before any changes are made.
"We have wanted an amendment for Madhesi, Indigenous, Khas, so called- Dalit, Tharu, Muslim, women's and other community's demand of national interest which is not addressed by this constitution. It's number one. The second one is the necessity to rectify the mistakes and flaws through amendment which are in the constitution. We have the demand for these two" Upendra Yadav, Chairman of Madhesi Jana Adhikar Forum briefed the media over their demands.
The Madhesi Morcha which staged a long border-centric protest last year came to the capital, Kathmandu, to pressurise the government to address its demands, forming an alliance with other parties who were protesting for long. The federal alliance of 30 parties has supported the new government formed on September knocking the previous KP Oli led government.
A three point gentle agreement was made between the government and the alliance, opening a way to form a government under Prachanda's leadership. Though the government claimed the proposal to be intact with the agreement Yadav denounce it and claims to fail for not being able to address the demands.
"The proposal which is registered now is not able to address these two demands. So we, the Morcha denounced the proposal for failing to co-op with our demands and cannot be accepted as it is. We informed the same thing in today's meeting and we have requested them to revise it and bring forward," said Yadav.
--ANI