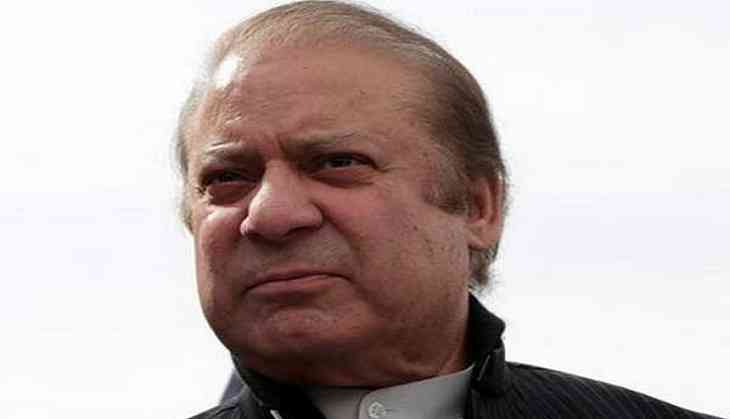 The National Accountability Bureau (NAB) has summoned disqualified prime minister Nawaz Sharif and both of his sons to appear before it on 18 August in connection with the Al-Azizia Steel Mills case.
All three are expected to appear before the NAB investigators in Lahore.
A NAB official said this would be the first of many cases which is being investigated on the allegation against the Sharif family which could have repercussions for former prime minister's politics as well as for the country's political scene for long.
However, Sharif had filed a review petition before the Supreme Court against his disqualification and also moved a separate application with a request to suspend the final verdict in the Panama Papers case as long as the review petition is pending.
The top brass of the ruling Pakistan Muslim League-N is in Lahore deliberating on the person to be named as chief of the party and the summons by NAB will add yet another urgent topic to its list of concerns, the Dawn reported.
He said the case had been referred to the Rawalpindi NAB on Aug 11 and the decision to summon the Sharifs was taken by NAB chairman Qamar Zaman Chaudhry, the Dawn reported.
Independent commentators say the probe into large-scale corruption allegations against harif and his family could set the standard for accountability in Pakistan for all times to come.
There are several cases involving investigation by NAB, including the affairs of many sugar mills.
On July 28, a five judge larger bench of the Supreme Court while disqualifying Sharif under Article 62(1)( f) of the Constitution had asked NAB to file four references in the Rawalpindi accountability court within six weeks on the basis of the material collected and referred to by the Joint Investi­gation Team (JIT) as well as that already available with the Federal Investi­gation Agency and NAB.
According to the court order, NAB has to file a reference against Mr Sharif; his children Maryam Safdar, Hussain and Hassan Nawaz; and son-in-law retired Capt Muhammad Safdar relating to four upscale flats in London.
Another reference against Sharif and his sons about Al-Azizia Steel Mills and Hill Metal Establishment and one regarding 16 other companies were also ordered. The companies are Flagship Investments, Hartstone Pro­perties, Que Holdings, Quint Eaton Place 2, Quint Saloane, Quaint, Flagship Securities, Quint Gloucester Place, Quint Paddington, Flagship Develop­ments, Alanna Ser­vices (BVI), Lankin SA (BVI), Chadron, Ansbacher, Coomber and Capital FZE (Dubai).
The fourth reference has to be filed against Finance Minister Ishaq Dar for possessing assets and funds beyond his known sources of income. The official told Dawn that NAB would take up the reference against Mr Dar on 23 August.
-ANI