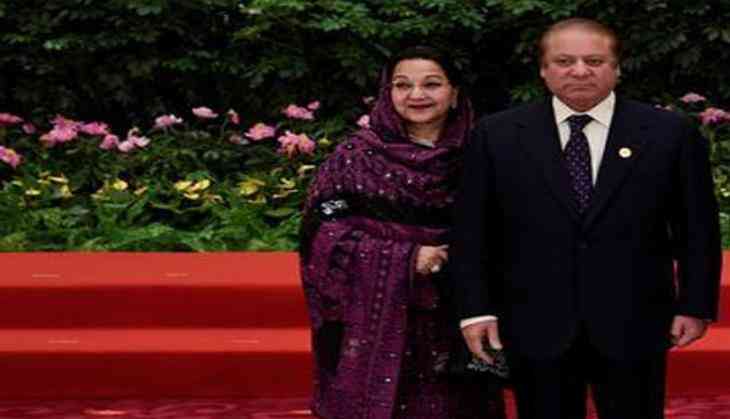 Nawaz Sharif's wife Kalsoom signs nomination papers for NA-120 by-poll
Former Pakistan prime minister Nawaz Sharif's wife Kalsoom Nawaz has signed nomination papers for the NA-120 by-election, after the seat fell vacant following the disqualification of her husband by the Supreme Court.
Citing sources, the Geo News reported that Kalsoom Nawaz nomination papers for the by-election would be submitted today by her son-in-law MNA Capt (Retd) Safdar.
According to media reports, as many as 35 candidates have received nomination papers for the by-election, scheduled to be held on September 17.
Submission of the papers will end on August 12.
While the final list of candidates will be issued on August 26, the scrutiny of the papers will take place on August 15-17.
In the 2013 General Elections, Nawaz won the seat by a substantial margin, defeating Pakistan Tehreek-e-Insaf's Yasmin Rashid - who will be contesting for the seat this time around too.
-ANI