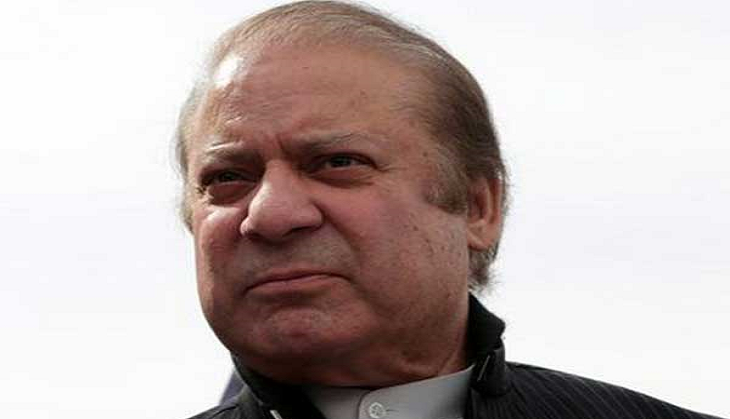 Punjab Law Minister Rana Sanaullah Khan has informed that former prime minister Nawaz Sharif can make a comeback in politics as the apex court's verdict could be overturned as an "error of judgement"
Khan said that he has informed the leadership that the Supreme Court's verdict could be overturned as an "error of judgement", provided a review petition against it was heard as an appeal by a larger bench, because "receivables" could not be considered assets under the Income Tax Act.
Khan said there is no need for elevating the chief minister from Punjab to the federal government.Sharif's brother and Punjab Province Chief Minister Shehbaz Sharif has been chosen by the PML-N party to contest from the NA-120 Constituency in Lahore, which fell vacant after the Prime Minister was disqualified on July 28.
After the apex court on July 28 disqualified Nawaz Sharif to remain prime minister for hiding assets in his nomination papers for 2013 polls, Nawaz had named his younger brother, Shehbaz, as his successor during the PML-N's parliamentary party meeting.
He argued that Nawaz Sharif might re-enter electoral politics and was not disqualified for life because in an almost similar case, retired Justice Iftikhar Cheema, who had won from the National Assembly constituency NA-101 (Gujranwala) in 2013 but was later disqualified by the Supreme Court for concealing assets, had been allowed to contest the by-polls held last year.
The PML-N leadership is seriously considering a proposal to continue with Abbasi as prime minister till the next general elections, the Dawn reported.
The 17 months inquiry against Prime Minister Shahid Khaqan Abbasi by National Accountability Bureau (NAB) was wrapped up in December for his alleged role in awarding a Rs220 billion contract for the import and distribution of liquefied natural gas (LNG) in 2013.
"NAB, Karachi, closed the case in its regional board meeting held on Dec 19, 2016 on merit," the Dawn reported.
The inquiry was stopped despite the fact that it had been proved that the contract had been awarded in a 'non-transparent manner.
The Pakistan Tehreek-i-Insaf is now considering to file a petition in the Supreme Court against Prime Minister Abbasi. The former minister for petroleum and natural resources was a principal suspect in the NAB inquiry.
-ANI