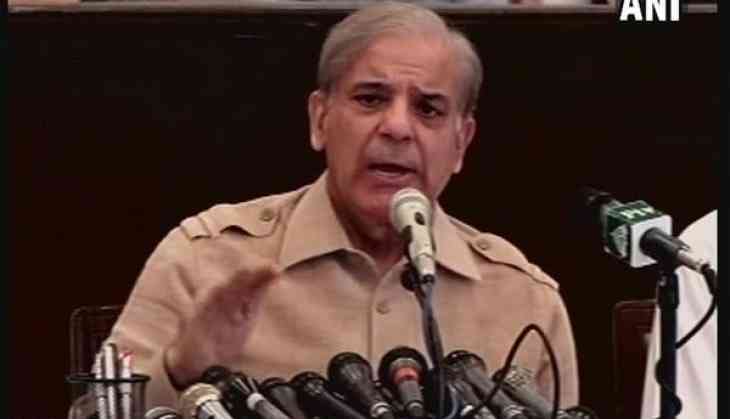 Pakistan Muslim League-Nawaz (PML-N) president Shahbaz Sharif has said that his elder brother and former prime minister Nawaz Sharif was returning to the country for the sake of the people, and not for personal benefit.
On Thursday, Shahbaz toured different parts of Lahore city in a bid to inspire people to join the rally he will lead to receive Nawaz and Maryam at the Allama Iqbal International Airport, The Dawn reported.
Shahbaz made an appeal to the Pakistani citizens to support the PML-N in the upcoming general elections on July 25, saying the party would make Pakistan a "great country."
Meanwhile, Nawaz and Maryam, who were in London to meet the former's ailing wife, Kulsoom, left for Pakistan on Friday.
According to The Dawn, Nawaz and Maryam are expected to land at Lahore's Allama Iqbal International Airport at 6.15 p.m. (local time) from Abu Dhabi on Etihad Airways flight EY243.
On July 6, Nawaz was sentenced to 10 years of imprisonment, and a fine of eight million pounds was slapped on him in the Avenfield reference case, while Maryam was sentenced to seven years of jail and fined two million pounds by the Accountability Court.
The case pertains to the purchase of Avenfield apartments through offshore companies, the beneficial owner of which was Maryam.
The father-daughter duo will be arrested on their arrival at Lahore airport from where they will be taken to Islamabad by a helicopter, and then will be sent to Adiala jail for imprisonment.
Maryam posted pictures on Twitter of the scenes in London before their departure for Pakistan. In one of the pictures, the father and daughter are seen bidding a teary farewell to ailing Kulsoom.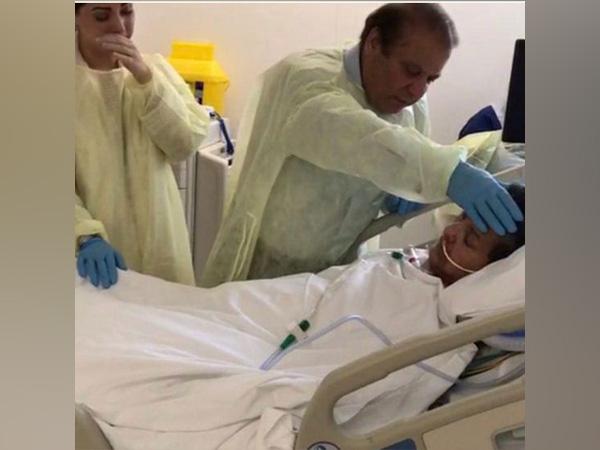 A 16-member team of National Accountability Bureau (NAB) team, including two women officers, has been formed under the headship of Director Amjad Ali Aulakh to arrest the father and the daughter.
NAB sources in Islamabad said that Nawaz and Maryam would be kept at Adiala jail for a day before being transferred to the notorious Attock Fort prison.
In April, Pakistan's Supreme Court disqualified Nawaz from contesting elections for the rest of his life because of his corruption cases as revealed in the Panama Papers.
Nawaz had also stepped down as prime minister in July last year after the country's apex court disqualified him from office over undeclared assets. (ANI)