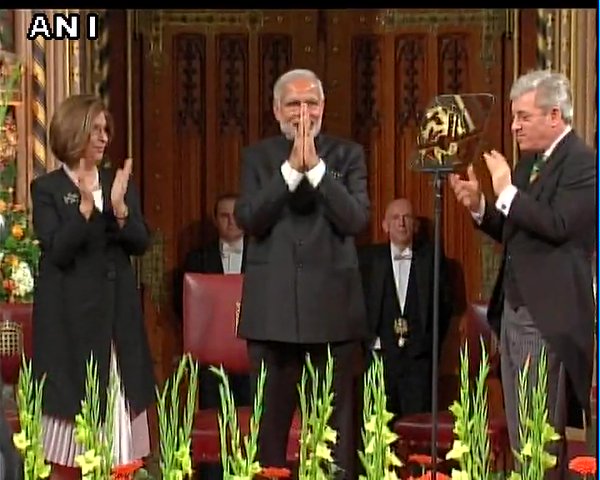 Prime Minister Narendra Modi is set to attend the 10th East Asia Summit and the 13th ASEAN-India Summit in Malaysia from November 21-22 to further advance on his Act-East Policy.
The Prime Minister is also scheduled to make a bilateral visit to Malaysia and a full-fledged bilateral visit to Singapore.
Malaysian Prime Minister Najib Razak will be chairing both the Summits, which will be attended by Heads of State/Government of other ASEAN and East Asia Summit participating countries respectively.
The ASEAN-India strategic partnership acquired further momentum after the enunciation of the ' Act-East Policy' by Prime Minister Modi at the 12th ASEAN-India Summit in Myanmar in November 2014.
At the ASEAN-India Summit, Prime Minister Modi and the ASEAN leaders will review ASEAN-India cooperation and discuss its future direction. The leaders will take note of the new Plan of Action (2016-2020) to further enhance ASEAN-India cooperation along the politico-security, economic and socio-cultural pillars. They will also exchange views on regional and international issues of mutual interest or concern.
Meanwhile, the 10th East Asia Summit (EAS) will take stock of the achievements over the last decade and deliberate on its future, with a view to strengthening it and making it more effective.
Various statements and declarations are expected to be adopted at the EAS to reinforce the leaders' commitment to specific issues. Some of which are Kuala Lumpur Declaration on the tenth anniversary of the East Asia Summit; the EAS Declaration on the Global Movement of Moderates; EAS Statement on Countering Violent Extremism; EAS Statement on Issues Related to Security of and in the Use of Information and Communications Technologies.
EAS Statement on Enhancing Regional Maritime Cooperation; EAS Statement on Enhancing Regional Health Security relating to Communicable Diseases with Epidemic and Pandemic Potential; and Joint Statement on the Regional Comprehensive Economic Partnership (RCEP) Negotiations are also some of the statements expected to be signed.
The Asia Pacific Leader's Malaria Elimination Roadmap to eradicate Malaria by 2030 is also expected to be endorsed.
India and ASEAN have 30 dialogue mechanisms, including a Summit and seven ministerial meetings, pertaining to external affairs, commerce, tourism, agriculture, environment, renewable energy and telecommunications.
The East Asia Summit this year has a special significance as it will mark the 10th anniversary of the East Asia Summit process. All EAS members, including India, remain committed to strengthening the East Asia Summit and making it more effective for dealing with current challenges.
-ANI