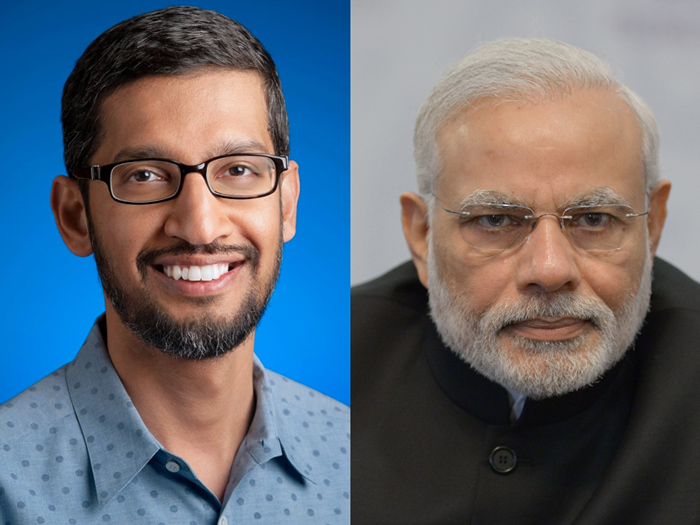 All eyes are glued to Indian Prime Minister Narendra Modi's US visit. A very interesting aspect of this visit is Modi's meeting with IT bigwigs in Silicon Valley, including recently appointed Google CEO Sundar Pichai and Microsoft CEO Satya Nadella.
Pichai, who seems to be looking forward to Modi's visit, has posted a 'welcome message' for the PM on Facebook.
Pichai says people at Silicon valley are waiting for the PM to address them. Emphasising on the Silicon valley-India connection, the Google CEO added that India has been exporting talent to tech companies since a long time and the collaboration could be further extended.
Also read- Google, Microsoft, PepsiCo, Softbank: 9 top companies Indian 'exports' head internationally
Appreciating Modi for the 'Digital India Initiative', Pichai added that Google and other tech companies across the world are up for extending their help to the programme.
Here is the video-