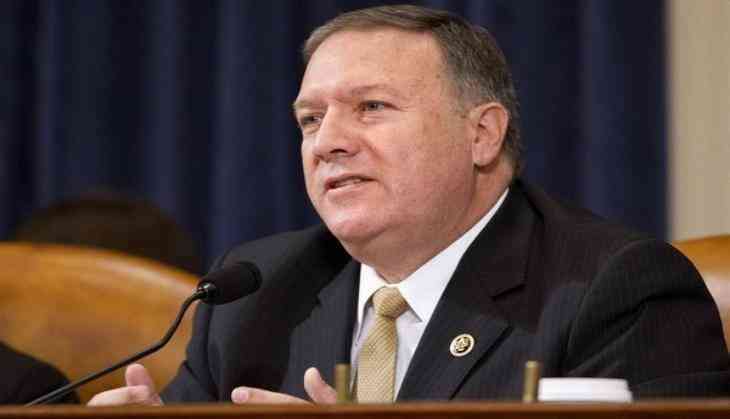 US Secretary of State Mike Pompeo on Wednesday said that North Korea still remains a nuclear threat.
Speaking at a Senate hearing, Pompeo reiterated that sanctions on Pyongyang would remain until it achieved "complete and verifiable" denuclearisation, Yonhap News Agency reported.
"It is the case that the enforcement of the existing sanctions remains an enormous priority of this administration. I say it a dozen times a day no matter who walks into my office and what country they are from," he said.
"The things they do today don't violate UN Security Council sanctions against North Korea. So they are still on our side," Pompeo added.
He expressed confidence that North Korea understands the scope of US request for denuclearisation.
Pompeo, however, refused to disclose the details of the ongoing negotiations between both the countries in regards to Pyongyang's dismantling of the nuclear weapon programme.
He added that Washington D.C. will not put a timeline on negotiations with North Korea, but will instead constantly reassess latter's commitment to denuclearisation.
On North Korea's promise to return the remains of some American soldiers killed in the 1950-53 Korean War, Pompeo replied that the US was yet to receive them.
However, he expressed optimism, that Washington D.C. will receive the remains "in the not-too-distant future."
Commenting on Trump's decision to suspend joint military drills between the US and South Korea, Pompeo further said that the presence of US troops in South Korea remains a "stabilising force in the region."
Trump and Kim, on June 12 signed a joint agreement at the historic summit in Singapore, according to which Kim committed to 'complete denuclearisation of Korean Peninsula', while Trump pledged 'security guarantees' to the North.
(ANI)