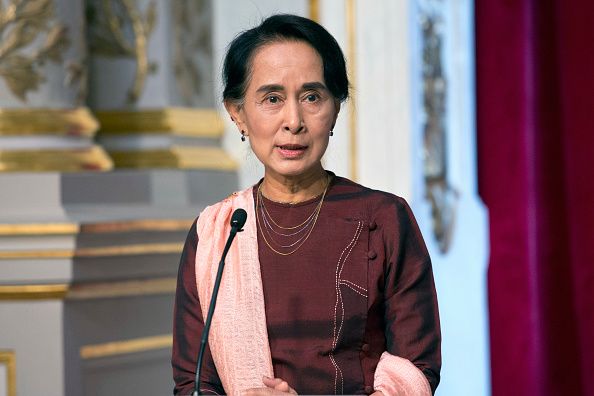 Myanmar's top leaders will hold talks this week with opposition chief Aung San Suu Kyi, the first since her party's landmark election success, officials said on Monday.
Uncertainty surrounds the handover of power after Suu Kyi's opposition National League for Democracy swept nearly 80% of seats in the November 8 polls, the fairest elections for 25 years.
Under Myanmar's complex political system, the incumbent army-backed parliament will remain in power until at least January while a new president is unlikely to be sworn in until March. Suu Kyi has requested "national reconciliation" discussions with the president and army chief to smooth that transition. The call until now had gone unanswered, sparking jitters.
Both President Thein Sein and powerful army chief General Min Aung Hlaing have now agreed to meet Suu Kyi on Wednesday. "The president will meet with Daw Suu on December 2nd," presidential spokesperson Zaw Htay told AFP without elaborating.
Win Htein, a senior member of the NLD, confirmed the talks with the president. The military released a separate statement confirming that the army chief would meet Suu Kyi at 2 pm at the defence ministry in the capital Naypyidaw on Wednesday.
Both Thein Sein and General Hlaing have congratulated Suu Kyi on her party's poll victory and promised to respect the election result. But concerns remain over Myanmar's transition in a country where the military still holds enormous political and economic sway -- and has a long history of quashing democratic aspirations.
A previous election landslide by the NLD in 1990 was simply ignored by the then-ruling junta, which held onto power for a further two decades before ceding to a quasi-civilian regime in 2011.
After the latest elections the country is on the cusp of finally moving away from that era.
But Suu Kyi is still banned under the army-drafted constitution from becoming president because she married and had children with a foreigner. The military also retains 25 percent of seats in the two legislative chambers, giving it a de facto veto over any constitutional change.
-PTI