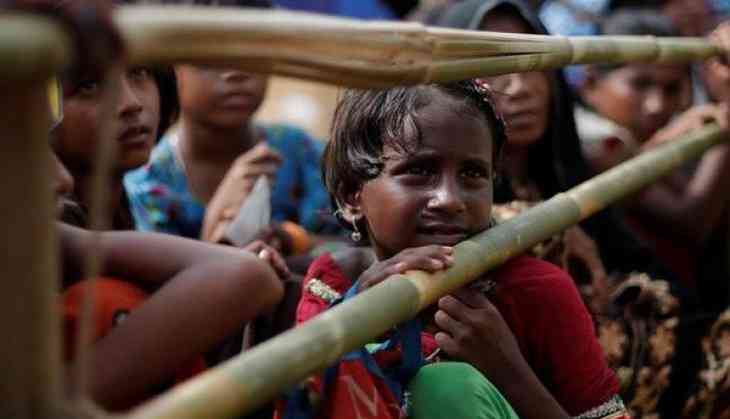 Myanmar's Social Welfare Minister Win Myat Aye visited Rohingya refugee camps in Cox's Bazar on Wednesday morning.
Aye is overseeing the repatriation of Rohingyas from Bangladesh to Myanmar.
According to the Daily Star, over 700,000 forcibly displaced Myanmar nationals have been given shelter in Bangladesh following last year's military crackdown in Myanmar's northern Rakhine State.
Aye was said to have had discussions with Bangladesh government officials in Dhaka about the current state of the repatriation process after his visit to makeshift camps in Kutupalong.
The Myanmar Times quoted the minister, as saying on Tuesday that he had asked the Bangladeshi authorities to set up a meeting with the families whose names are on Myanmar's list of the first batch of refugees for repatriation.
The Myanmar government has so far cleared 711 people out of a list of 8,032 given by the Bangladesh government on February 19 for repatriation.
Aye said that the Government of Myanmar would like the process of repatriation to move fast.
Meanwhile, Dhaka and the UNHCR has already prepared a second list of 10,000 refugees for hand over to the Myanmar authorities in the upcoming meeting of the Joint Working Group to be held in Myanmar.
In a separate though similar development, the general supervisor of the Riyadh-based King Salman Center for Relief and Humanitarian Aid Centre, Abdullah bin Abdulaziz Al-Rabiah, will also pay a two-day visit to the Rohingya camps at Balukhali and take part in distribution of food aids among the refugees.
(ANI)