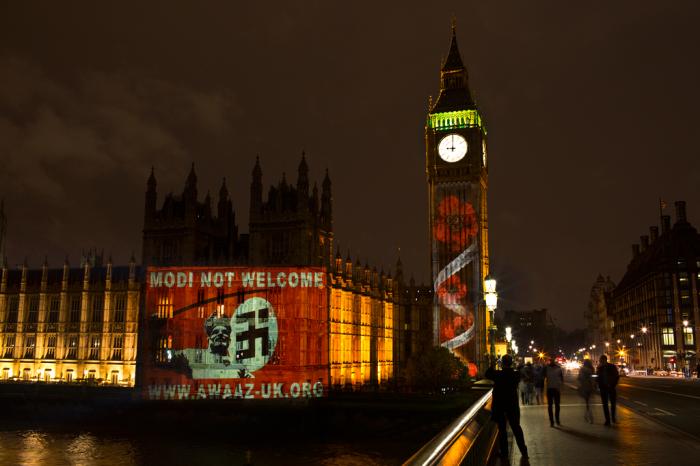 An organisation run by United Kingdom citizens, who call themselves a group of 'secular' people who fight against communal activities in South Asia and UK, have chosen a unique way of protesting against Prime Minister Narendra Modi's visit to the country.
'Modi not welcome' was projected on the British Parliament on 9 November, for a brief period and was then posted on their website.
Modi is scheduled to visit UK on 12 November, for a three-day visit, which is the first such visit by an Indian prime minister in 10 years.
He also contributed an article to The Sunday Times and mentioned that common faith in pluralism is the foundation of the India-UK visit.
While there are voices of protest against Modi's visit, there have been also several attempts to showcase the welcoming spirit of Indians living in UK.
A song titled 'Hello-Namaste', which has been specially composed for the visit, was also released earlier. A special bus service called 'Modi express' has also been introduced by Modi supporters.