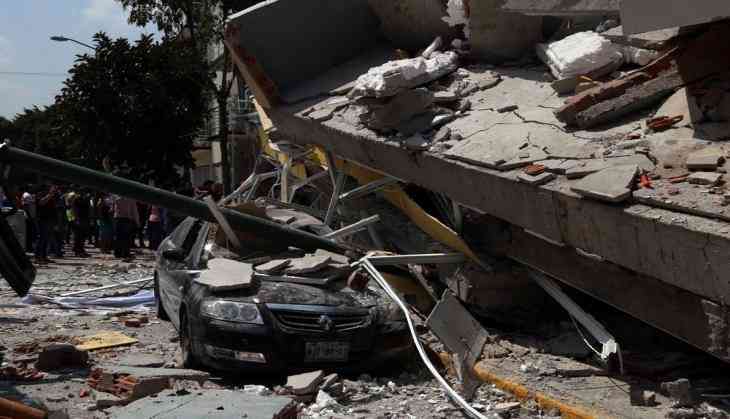 In the ongoing rescue operation that had began after a powerful seismic jolt of magnitude 7.1 earthquake that rocked Mexico on 19th September, parents of young children, who are feared buried under a Mexico City school, are constantly pulling out their children through rubble.
More than 248 people have reportedly been killed in the earthquake causing serious damage to lives and property in the region.
There were chaotic scenes at the school as parents clung to hope their children had survived.
"They keep pulling kids out, but we know nothing of my daughter," said 32-year-old Adriana D'Fargo, her eyes red after hours waiting for news of her seven-year-old.
Three survivors were found at around midnight.
"Relatives of Fatima Navarro," one soldier shouted through cupped hands at the school the Coapa district in the south of the city. "Fatima is alive!"
Pedro Serrano, a 29-year-old doctor, was one of the ordinary Mexicans who had volunteered to join the rescue effort. He crawled into a crevice amid the tottering pile.
"We dug holes, then crawled in on our bellies," Serrano said.
With barely room to move, he wriggled further into the destroyed school.
"We managed to get into a collapsed classroom. We saw some chairs and wooden tables," Serrano said.
"The next thing we saw was a leg, and then we started to move rubble and we found a girl and two adults — a woman and a man."
Devastating Scenes After Mexico City Struck By 7.1 #Earthquake. Stay Safe. #MexicoCity #sismo #MumbaiRains #maxico pic.twitter.com/TQnvLBq6Yq

— AJAY TEWARI🎖🕉✝☪ (@AjaySuper30) September 20, 2017
U.S. President Donald Trump mentioned the earthquake in a tweet, saying: "God bless the people of Mexico City. We are with you and will be there for you."
However, the death toll is expected to rise as rescuers are still digging out people trapped beneath mounds of rubble.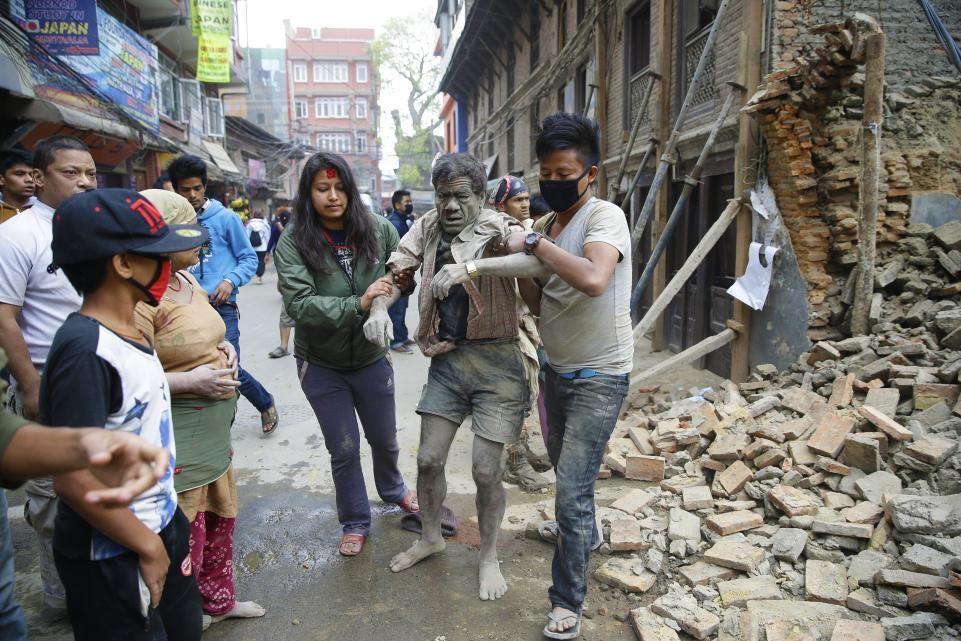 Mexico: Desperate parents pull children out of rubble after 7.1 earthquake (Twitter)
Earlier, Morelos Governor Graco Ramirez said on Twitter that at least 42 people had died in his state south of Mexico City.
Citing the US Geological Survey, CNN reported that the epicentre of the of the quake was 4.5 kilometers east-northeast of San Juan Raboso and 55 km southwest of the city of Puebla.
According to the reports, the quake was felt in the center of Mexico City, which is only about 121 km from the epicenter.
The earthquake struck at a depth of about 33 miles (51 km).
Several buildings in Mexico City were severely damaged and thousands of people were seen running out from the office buildings.