The United States stepped up a push to blacklist the chief of Pakistan-based militant group Jaish-e-Mohammad (JeM) at the United Nations Security Council on Wednesday after China blocked an earlier move. The Unites States move has been supported by Britain and France.
The United States has circulated a resolution--- which was drafted with the British and French support, to the 15-member council that would blacklist JeM head Masood Azhar, subjecting him to an arms embargo, travel ban and asset freeze, diplomats said.
Associated Press: Draft resolution's annex says JeM's Azhar is associated with Islamic State or al-Qaida for "participating in financing, planning, facilitating, preparing, or perpetrating" or "supplying, selling or transferring arms&related material" or supporting acts of JeM https://t.co/k52LG0JQ0M

— ANI (@ANI) March 28, 2019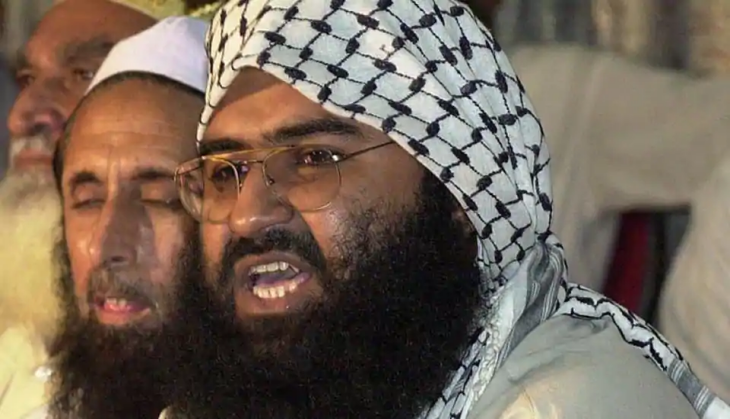 The wide move to ban Jaish chief at UNSC came after India move ahead to designate Masood Azhar after Jaish-e-Mohammed claimed the responsibility of February 14 terror attack on security personnel in Pulwama in which at least 40 CRPF jawans were martyred. The Pulwama terror attacked increased the tensions between India and Pakistan.
Following Pulwama attack, India air strikes Jaish main camp in Balakot in PoK. A day after the air strike, PAF jet violated Indian airspace after which the duo nuclear-armed neighbours forces got engaged in ariel combat and said they had shot down each other's fighter jets.
The United States, Britain and France initially moved to the Security Council's Islamic State and al Qaeda sanctions committee, which operates by consensus, to blacklist Azhar. However, China blocked the move for the fourth time.
Also read: Three militants killed in encounter in Jammu and Kashmir's Shopian district