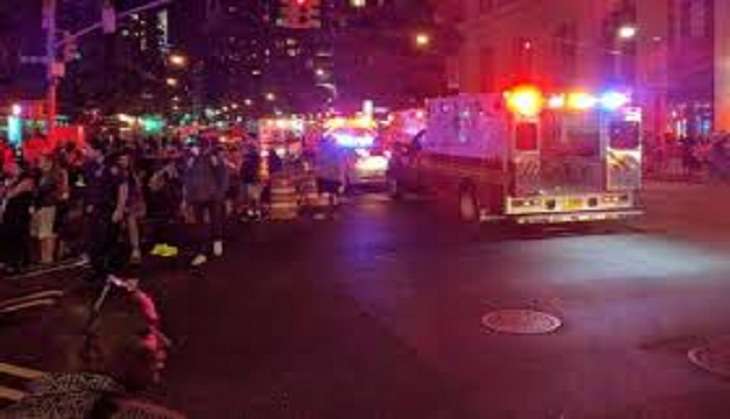 Ahmad Khan Rahami, a 28-year-old US citizen of Afghan descent, is being hunted down by authorities in New York as a prime suspect in the powerful explosion that rocked an upscale Manhattan locality on 18 September, leaving 29 people injured.
"The FBI is asking for assistance in locating Ahmad Khan Rahami," FBI New York said in a tweet.
"Rahami is a US citizen of Afghan descent born on January 23, 1988, in Afghanistan. His last known address was in Elizabeth, New Jersey. He is about 5.6' tall, has brown hair, brown eyes, and brown facial hair," the FBI tweet added.
Rahami is wanted for questioning in connection with an explosion that occurred yesterday in Chelsea district of Manhattan, New York, and injured 29 people, it said.
A second bomb that was discovered nearly four blocks away was defused successfully by the bomb disposal squad.
New York Mayor Bill de Blasio said Rahami could be "armed and dangerous".
"We need to get this guy in right away. My experience is one the FBI zeroes in on someone, they will get them," de Blasio told CNN.
The New York explosion was determined to have been an "intentional act". Earlier, five people were being questioned by the FBI but none has been charged and the investigation was ongoing.
New York Governor Andrew Cuomo said it was clearly "an act of terrorism," although it hadn't been linked to an international terrorist group.
"A bomb going off is generically a terrorist activity," said Cuomo, who ordered 1,000 New York State Police and National Guard members deployed across the city.
Security had already been tightened in the city for the ongoing UN General Assembly, but the presence of officers throughout New York City after the blast will be "bigger than ever," New York Mayor Bill de Blasio said.
Meanwhile, the federal authorities were also investigating whether the New York blast had any links to the suspicious backpack, containing "multiple explosive devices", that was found at a train station in New Jersey today.
One of the devices detonated while robot police was trying to disarm the device.
--PTI