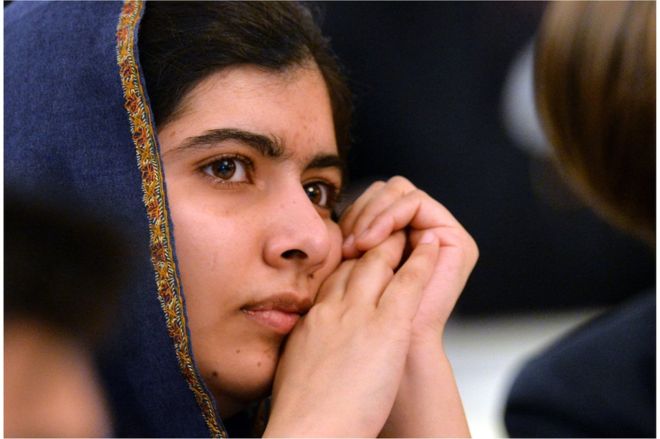 Malala claims \'Islamophobia\' is responsible for creating and radicalising more terrorists.
Trump has been using an anti-Muslim stance in his rhetoric to woo voters. Numerous global leaders have condemned his statements.
Nobel Prize winner and global activist Malala Yousafzai has condemned a call by US presidential-hopeful Donald Trump to ban Muslims from entering the US.
She stated that Trump's comments were full of hatred and said that blaming Muslims for terrorism would only radicalise more terrorists.
Malala was speaking at an event to mark one year since a Taliban attack on a school in Peshawar, Pakistan left 150 children dead. Schools and colleges across Pakistan were closed on Wednesday, 16 December, to mark the one-year anniversary of the attack.
Malala was shot at in 2012 for speaking out against the Taliban's anti-education policy for girls in Pakistan.
What did Trump say this time?
Republican presidential front-runner Donald Trump stirred up yet another controversy by saying he "would certainly implement" a database system tracking Muslims in the US to protect the country against terrorism.
"I would certainly implement that. Absolutely," Trump had told NBC News.
"There should be a lot of systems, beyond databases," he added. "Were going to have to look at a lot of things very closely. Were going to have to look at the mosques. Were going to have to look very, very carefully," Trump told Yahoo News.
What did Malala say?
Malala Yousafzai on why politicians mustn't blame all Muslims for the acts of terrorists.https://t.co/Sxcm0zWHaN

- Channel 4 News (@Channel4News) December 15, 2015
"The more you speak about Islam and against all Muslims, the more terrorists we create," Malala Yousafzai told the UK's Channel 4 News on Tuesday. She said:
"Politicians and the media should be really careful about what they say. If your intention is to stop terrorism, do not try to blame the whole population of Muslims for it because it cannot stop terrorism... It will radicalise more terrorists."
Why does the debate matter?
According to reports, many Americans seem to agree with Trump's statements. In fact, nearly two-thirds of likely Republican primary voters agree with his recent proposal to ban Muslims from entering the United States and about one-third noted Trump's statement made them more likely to vote for him, according to a Bloomberg Politics/Purple Strategies Pulse Poll.