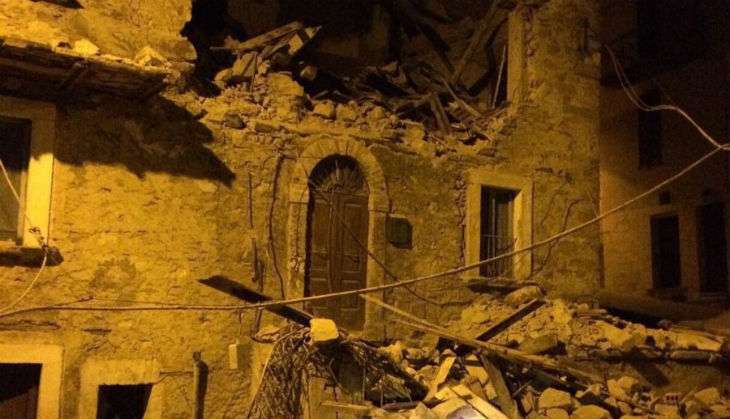 A strong earthquake hit central Italy early on 24 August near the town of Norcia with Rieti being the epicentre.
According to the U.S. Geological Survey the magnitude of the quake was 6.2 and it struck the country at around 3.36 a.m. (0136 GMT).
Tremors were felt at many places in the country including the capital city Rome, which is about 170 km from the epicentre.
No casualties have been reported yet. Several buildings were reported to be damaged. People, reportedly, ran out of their homes and came to the streets at the time of quake.
Initial reports suggested that the magnitude of the quake was 6.4 but it was later rectified as 6.2.
A red alert has been issued by USGS's PAGER system, which predicts the impact of earthquakes.
The Telegraph reported that the the mayor of Amatrice near Rieti, Sergio Perozzi, gave some information regarding the tragedy to the state-run RAI Radio 1. He told the radio channel that the lights have gone out and sme buildings have been destroyed due to earthquake.