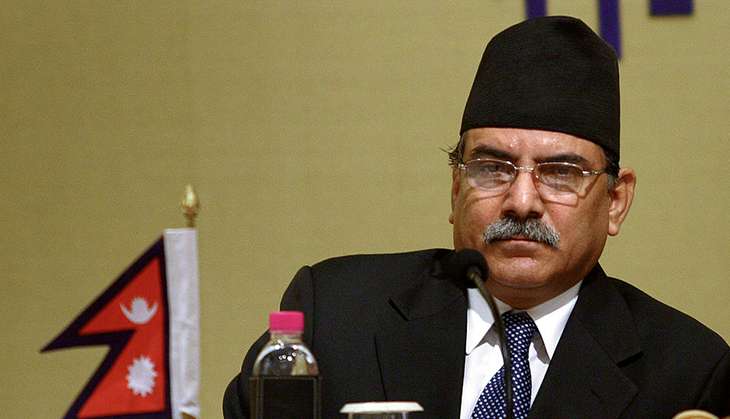 As Prachanda was elected the 24th Prime Minister of Nepal, a top Madhesi leader said they will not join Nepal's new government under Prachanda and will extend support from outside. The leader asserted that they would consider joining only after their demands are met through constitutional amendments.
The three forces -- CPN-Maoist, Nepali Congress and the United Democratic Madhesi Front -- agreed that the new government would table a Constitutional amendment bill in Parliament on the basis of political consensus to address the demands of the Madhesi parties over the country's new Constitution, said Manish Suman, general secretary of the Sadbhawana Party.
The Sadbhawana Party is a key Madhesi party.
The three sides engaged in a two day-long marathon meeting before inking the three-point deal today, which ensured Madhesi Front's support to the 61-year-old CPN-Maoist Centre president's premiership candidacy.
They have also agreed to form a probe committee led by a former justice of the Supreme Court that would look into the incidents of violence that took place during last year's Madhesi agitation led by the Front, Suman said.
Those killed in the protests would be declared martyrs by the government and victims' kin would be provided with financial assistance. The government will also provide free treatment to those injured during the protests, he said.
The cadre of the agitating Madhesi and ethnic groups, who were arrested during the protests, will be released and cases filed against them withdrawn, as per the agreement.
The third point of agreement stated that the Madhesis, whose combined strength is 42 in the 595-member Parliament, will vote in favour of Prachanda in the Premier's election.
"We will consider the idea of whether to join the government only after our demands are actually met through constitutional amendments," said Suman.
--PTI