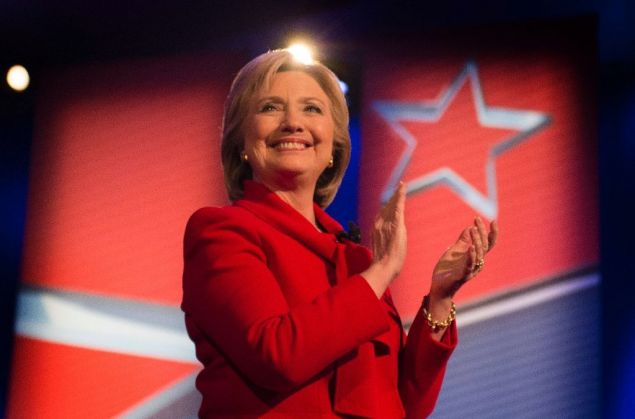 American presidential elections are in an interesting stage with today\'s Super Tuesday 2.0. While Donald Trump has ruled the marquee with numerous wins, Republican party wants to put a full stop to his ascension to presidency. Will Jason Kasich manage to out-do Trump?
Will Hillary\'s experience count? Or Bernie\'s socialism make a dent?
Today is a \'winner-takes-it-all\' primary.
The Latest on the 2016 presidential campaign, with primaries in five states on Tuesday and Republican front-runner Donald Trump trying to move closer to nailing down Republican party's nomination.
Hillary Clinton has toppled Senator Bernie Sanders in Ohio, according to reports from The Associated Press. With this, she has managed to fend off a late challenge from her Democratic opponent.
Also read: Donald Trump and Hillary Clinton win big in 'Super Tuesday 3'
Track the latest updates here:
-NBC News is calling Clinton and Donald Trump the "apparent" winners in Missouri.
-Also, latest updates show Clinton winning big in Illinos.
Donald Trump vs Republicans: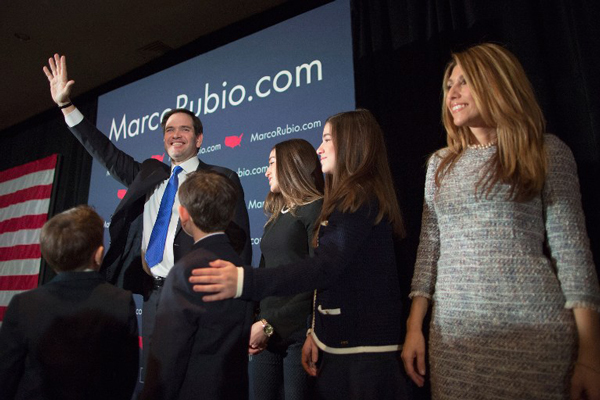 - Donald Trump is marking his latest string of victories by saying he is bringing new voters to the Republican party, AP reports.
-He said Tuesday during a victory rally at his Mar-a-Lago home in Florida that "something is happening" in the Republican Party that is being noticed "all over the world."
- Donald Trump has won the Republican primary in Illinois.
-His victory Tuesday comes after an earlier win in Florida and North Carolina. It increases his delegate lead over the rest of the Republican field.
-John Kasich vows never to take the 'low road' to 'highest office in the land' after Ohio win. He won all 66 of Ohio's delegates, giving new hope to establishment Republicans battling to deny Trump's nomination and block him from capturing the 1,237 delegates needed to win the nomination at the party's July convention.
-Kasich's win will make him the prime hope of the party's mainstream leaders who fear Donald Trump's campaign will lead the party to defeat in November, replacing Rubio.
-There were 143 delegates at stake for Democrats in Ohio.
-Ted Cruz has yet to win a state Tuesday.
Math speak:
-Trump won at least 159 delegates in Tuesday's contests.
-John Kasich has picked up at least 73 delegates.
-Ted Cruz has won at least 24 and Marco Rubio will get at least four.
Rubio drops out:
-Meanwhile, Marco Rubio suspended his presidential campaign. The field shrank by one on Tuesday after Marco Rubio's dropping out. But John Kasich captured his first victory of the nominating contest by winning his home state of Ohio.
- "While we are on the right side this year, we will not be on the winning side," Rubio, a first-term senator who is not seeking Senate re-election, told supporters in Miami as he pulled out of the race.
-Rubio, 44, said the party's establishment had long looked down on conservatives and taken their vote for granted. "People are angry, people are frustrated," he said, adding it would have been easy to stir up those frustrations and make people more angry. "I chose a different route and I'm proud of it."
Hillary Clinton Versus Bernie Sanders: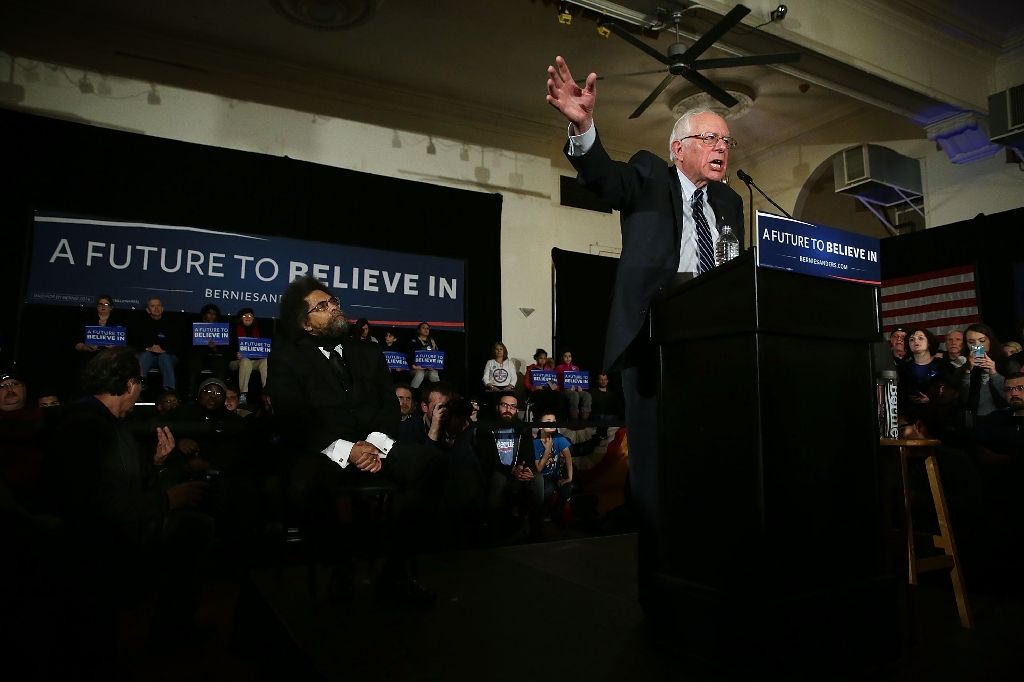 -Hillary Clinton won in Ohio, Florida and North Carolina. Clinton was expected to win in Buckeye state but her recent loss in Michigan made experts question her chances of winning. The wins for Clinton added to her lead of more than 200 pledged delegates over Sanders and gave her an almost insurmountable edge over Bernie Sanders.
-According to New York Times, Sanders continues to do well with younger white voters, but he is unable to match Clinton's appeal to older voters, women and minorities.
-Hillary's results are a setback for Bernie Sanders, whose fierce opposition to free trade had appealed to those in the industrial Midwest. Meanwhile, he spent heavily trying to win Ohio as well as Tuesday's other contests in Illinois and Missouri, but he appeared on track to lose the momentum that he had been counting on.
-For Clinton, Florida, Ohio and North Carolina have ensured that she would net more delegates on Tuesday no matter how well Sanders performed, given that she won by huge margins in predominantly black and Hispanic areas where the most delegates were at stake, NYT reported.
-"We are moving closer to securing the Democratic Party nomination and winning this election in November," Mrs. Clinton said at a victory party.
Read: US Elections: Barack Obama disappointed by Someone With Tiny Hands's vulgarity and violence of campaign
Read more: Why is today more important than Super Tuesday for both Republicans and Democrats?
Donald trump vows to deport 11 million illegal immigrants, impose protectionist trade policies and temporarily ban Muslims from entering the country have rattled the party's establishment and left them scrambling to block him.
Data sourced from AP and RealClear politics.