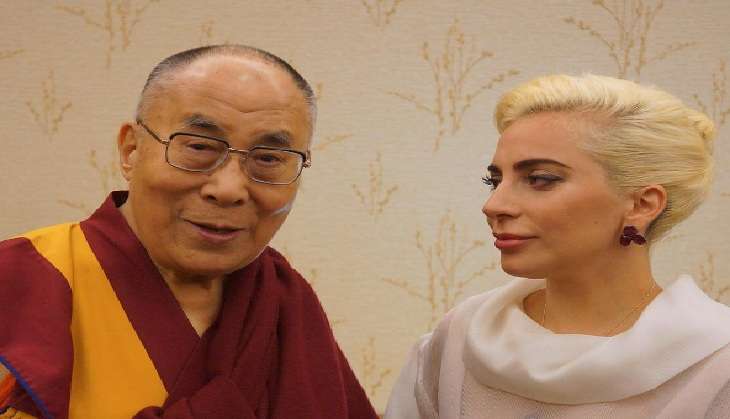 China's Communist party has reportedly banned singer Pop Lady Gaga, in the wake of her meeting with the Dalai Lama. Gaga becomes the latest entrant to China's list of hostile foreign forces.
The 30-year-old singer, who has sold more than 27 million albums, met the Tibetan spiritual leader before a conference in Indianapolis, reported Guardian online.
A video of the 19-minute encounter in which the pair pondered issues such as meditation, mental health and how to detoxify humanity was posted on the singer's Facebook account.
The meeting sparked an angry reaction from Beijing, which has attacked the spiritual leader as a "wolf in monk's robes".
The Dalai Lama, who fled into exile in March 1959, insists he is merely seeking greater autonomy from Chinese rule for Tibetans.
But China's rulers consider him a separatist who they claim is conspiring to split the Himalayan region from China in order to establish theocratic rule there.
Following Gaga's meeting, the Communist party's mysterious propaganda department issued "an important instruction" banning her entire repertoire from mainland China, Hong Kong's pro-democracy newspaper Apple Daily reported.
--PTI