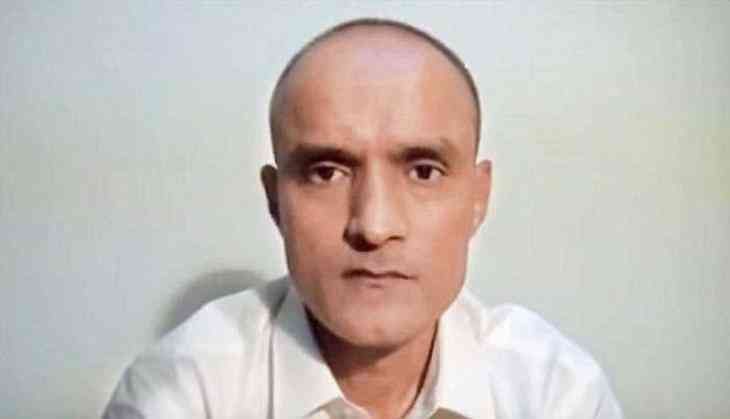 The Pakistan Government has decided to allow former Indian Naval officer Kulbhushan Jadhav to meet his wife and mother on 25 December, Geo News reported citing Pakistan's Foreign Office spokesman Dr Mohammad Faisal as saying.
Faisal added that a staff member from the Indian embassy will also be present during the meeting.
Last month, India had conveyed to Pakistan that Jadhav's wife would travel with her mother-in-law to meet him after Islamabad had decided to arrange a meeting of Jadhav with his wife on humanitarian grounds.
India had also sought the guarantee of their safety and security from the Pakistan Government.
"In our response, we have conveyed that Jadhav's wife would like to travel with her mother-in-law for the meeting. We have also sought a sovereign guarantee from the Pakistan Government to ensure safety and security of both. Also, during their stay in Pakistan, they should not be questioned, or harassed," India's Ministry of External Affairs (MEA) Spokesperson Raveesh Kumar said.
"We have further asked that a diplomat from our High Commission in Pakistan shall be allowed to accompany them at all times, including during the meeting," he added.
Jadhav was arrested in Balochistan, Pakistan, over charges of alleged involvement in espionage and subversive activities for India's intelligence agency - the Research and Analysis Wing (RAW).
India, however, maintains that Jadhav was kidnapped from Iran where he had business interests after retiring from the Indian Navy.
Jadhav was sentenced to death by a Field General Court Martial (FGCM) in Pakistan this year in April.
However, the International Court of Justice (ICJ) on 18 May 2017, stayed the hanging after India approached it against the death sentence.
India has appealed to the court to impose emergency measures for Jadhav's execution to be suspended until the legal battle in Hague concludes, while also accusing Pakistan of violating the Vienna Convention by failing to provide him with consular access and for being in breach of international human rights law.
To this end, India's written response was submitted to registrar Philippe Couvreur of the ICJ. Pakistan will submit counter-memorial on or before 13 December 2017.
-ANI