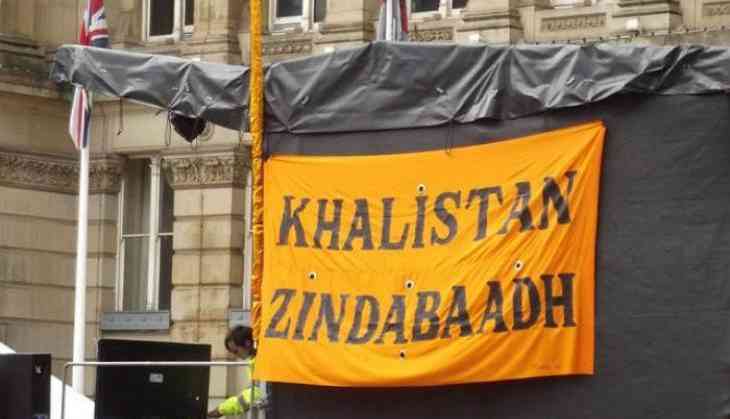 Khalistan could only exist in Pakistan
If anywhere Khalistan could exist, it would be Pakistan as the historical Sikh empire had its capital in Lahore and Pakistani Punjab, FATA, occupied Kashmir and Khyber Pakhtunkhwa was a major part of the empire.
This little-known fact is stated in Singapore-based author Amardeep Singh's Journey to explore the Sikh roots. In his book 'Lost Heritage: The Sikh Legacy in Pakistan', Singh points out that 80 percent of the Sikh empire existed in what is Pakistan.
His book presented on the second day of the fifth Islamabad Literature Festival presents the myriad of facets of Sikh legacy in Pakistan, reports the Express Tribune, adding that this was probably the first time that Sikh legacy and heritage got center stage.
Explaining his drive to find his roots, Singh said that there always was a hunger within him to determine the history of the region, especially when his father used to reminisce about the value of what he had to leave behind in Muzaffarabad or what his mother had to sacrifice in her ancestral Abbottabad.
This drive led Singh to study the history of Punjab, Khyber, Sindh and Kashmir. And there was one question that constantly buzzed in the back of his mind - political issues aside, if you had a free access to go to Pakistan, where would you go?
He says that the answer young Sikhs gave him would always revolve around the two main gurdwaras in Pakistan, the Guru Nanak Sahib or Panja Sahib.
'When you say you want to see Nankana Sahib and Panja Sahib that means today Pakistan is like Makkah and Madina for Sikhs,' he said, adding that many had reduced the entire legacy of the Sikh community in these lands down to just religion.
Singh said over 80 percent of the then Sikh empire existed in modern-day Pakistan but 70 percent of this heritage had now crumbled into dust. The rest, he said, would require a partnership with the government.
Singh added that Islamabad could capitalize on it by turning the sites into tourist magnets. 'Sikhs will pay money from their pockets. open it [Sikh heritage sites] up, restore it, it's your heritage now.'
-ANI