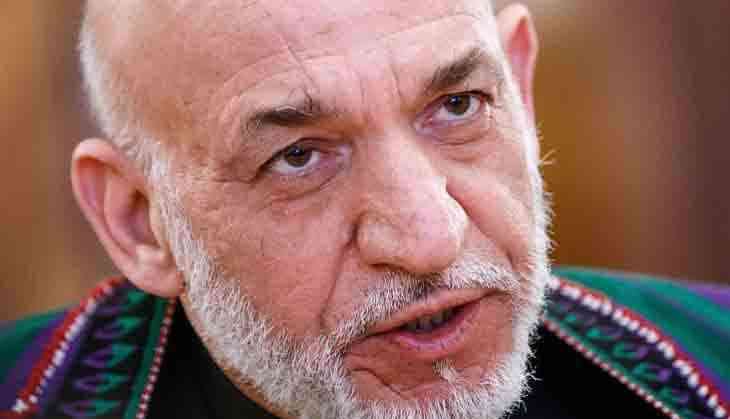 Former Afghanistan President Hamid Karzai has accused Pakistan of nurturing and supporting terrorists and called on them to stop funding terrorist forces.
The Khaama Press quoted the Office of the former Afghan President as saying in a statement that Karzai has expressed deep concern over the number of casualties after the terrorist attack in Lahore.
Branding the attack as being "against the values of humanity and Islam", Karzai said Pakistan must abandon support to terrorist groups so that the region can live peacefully and specifically help Afghanistan and Pakistan to get rid of the menace of the terror.
The remarks by Karzai came as the Afghan officials have long been criticizing Pakistan for allowing the Afghan militant groups to use its soil for planning and carrying out attacks in Afghanistan
Earlier on Monday, nearly twenty-six people were killed and several others injured in a suicide attack that took place near the Arfa Karim IT Tower in Lahore.
-ANI