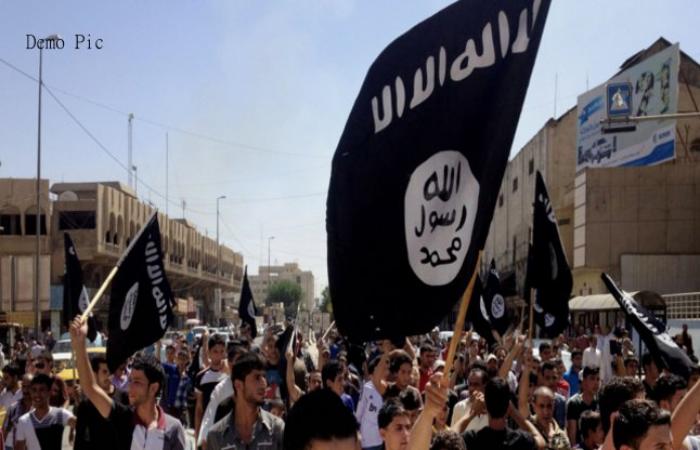 Islamic State members smuggling Afghan timber to Pakistan, Voice of America reports
Afghanistan has only 2 per cent forest reserves UN report suggests; these too have depleted by half during the three decades of war
While logging is illegal, no sustainable mechanism to regulate timber trade and smuggling
Oil and opium smuggling are too old school for the Islamic State group in Afghanistan. To help support their insurgent activities, they've allegedly branched out into the timber business, it has been reported.
A recent Voice of America (VoA) report alleged that members of the dreaded organisation, also know as Daesh, have been chopping trees in parts of eastern Afghanistan to fuel a timber smuggling operation to Pakistan.
Similar activities have been observed in the Achin, Naziyan, and Dehbala districts of Nangahar province. Local tribal leaders and officials told the VoA that the alleged smuggling takes place in areas alongside the Durand Line. They've even gone so far as to import tree-cutting machines, locals claimed.
Only two per cent of Afghanistan's land area is covered by forests, a report by UN's Food and Agriculture Organisation stated. This percentage has remained unchanged over the period 1990 to 2015, it read. With such figures, the illegal timber cutting could spell disaster for the country.
Besides smuggling, even the national use of wood increases by several folds during winters as Afghans rely on firewood to keep warm. The United Nations Environmental Program (UNEP) estimates that the nation's forest reserve has reduced by nearly 50 per cent in the last 30 years.
A report from 2013 quotes Dr. Naqibullah, then head of agriculture department for Khost province in eastern Afghanistan, informing that about half of the 1,300 square-kilometre area that was once covered in forests has been cleared over the last three decades.
The decades of war has left the country with no practical regulation to monitor logging. While it is illegal to fell trees, there is no system to monitor such logging. Besides, internal demands have themselves set up a convenient system of operation for the insurgents to exploit.
This demand has also supported a small but substantial industry that employs several hundred Afghans to produce timber. "The illegal timber trade, though primarily focused in a few eastern provinces, plays an important role in on-going instability in these areas, creating a shadow economy which reaches across the border into Pakistan," UNEP reported. "It provides incentives for powerful groups profiting from the trade to perpetuate the instability and spoil peace building initiatives," it read.
The fact that new insurgency would find viable business in timber is not too hard to grasp. However, the fact that there is little mechanism to counter such operation is disturbing.